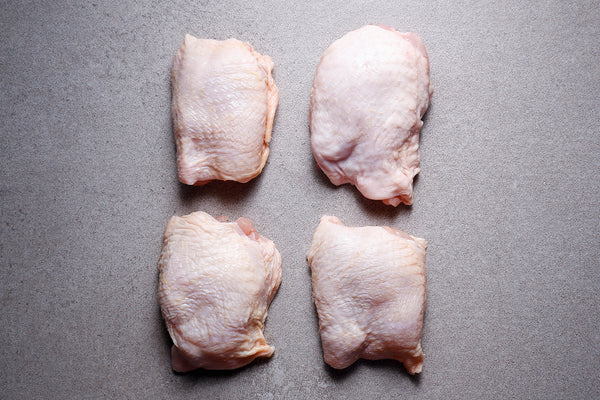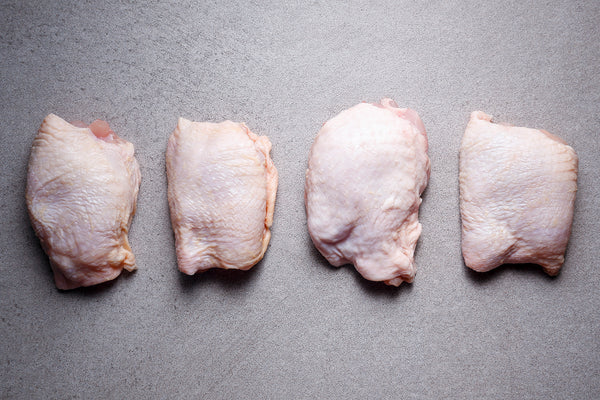 Free Range Chicken Thighs
Chicken
Chicken thighs are full of flavour and perfect to use in a chicken casserole or soup.
Each pack weighs approximate: 800g.
Our chickens are free range and slow reared to the highest welfare
standards. Their natural, hormone-free diet consists of responsibly sourced local
grains and cereals, which translates directly to the tenderness of their meat.