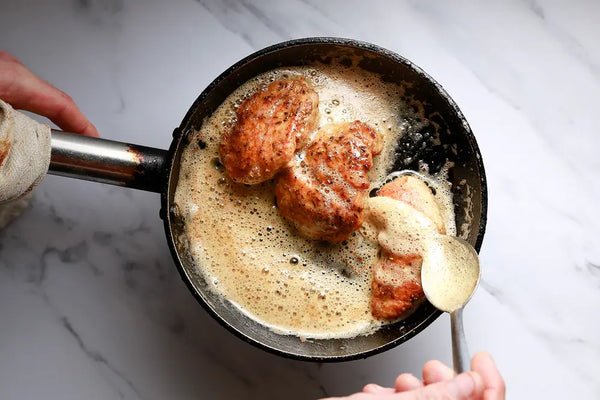 Veal Sweetbreads
Veal
These heart glands are richer and sweeter in taste than veal meat. This delicate cut is paired perfectly with fresh rosemary and lemon.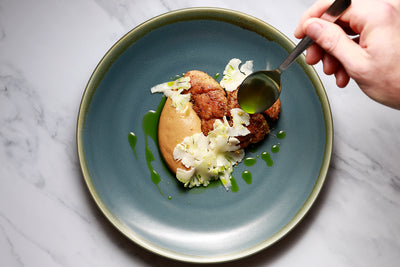 Veal Sweetbreads, Cauliflower Two Ways
Combining the buttery richness of veal sweetbreads, with a creamy roasted cauliflower puree and sweet acidity of the pickles hits all the right notes and is a joy to eat.
Our Holstein Friesian milk fed veal is from Holland. The calves are reared to the highest welfare standards, with the freedom to sleep, play and roam around in their herds.