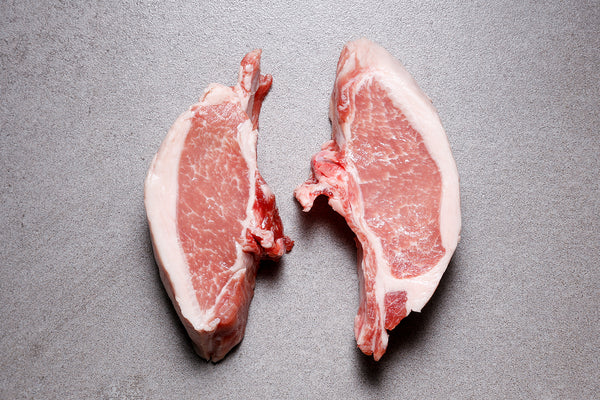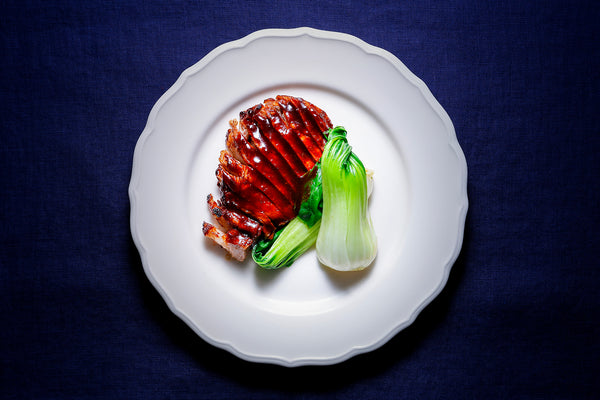 Iberico Pata Negra Loin Chops
Pork
The Iberian black pig is characterised by its high marbling content through the muscle and its ability to metabolise the fat resulting in a special tenderness, juiciness and unique flavour to the meat.
The chops are the only Iberico cut we sell on bone, we recommend searing them in a pan before putting into a preheated oven for 10 minutes. Make sure you allow them to rest for 5 minutes before serving; we hope you will not be disappointed! 
Each chop is cut to 250 grams. 
Char Siu Iberico Pork Chop
This Char Siu recipe guarantees a juicy and tender Iberico pork chop, paired with a sticky and sweet hoisin glaze that will leave you craving more!
Renilla farm in Extremadura slowly rear their Iberian black pigs on a diet of acorns from October to March. During this time, these pigs roam freely across extensive land, foraging on 10kg of acorns each a day.
This daily exercise, along with their rich nutty diet leads to incredible marbling and one of the best flavoured meats you can get your hands on.