Award Winner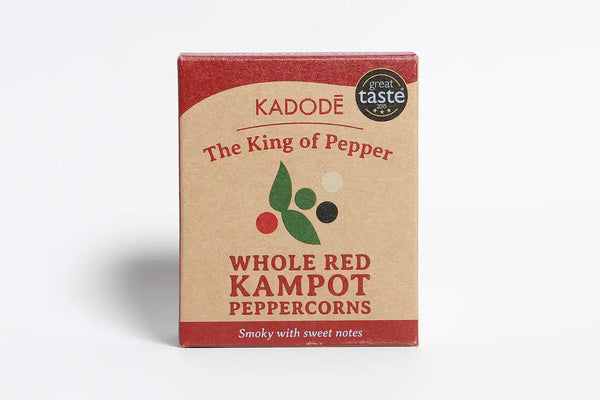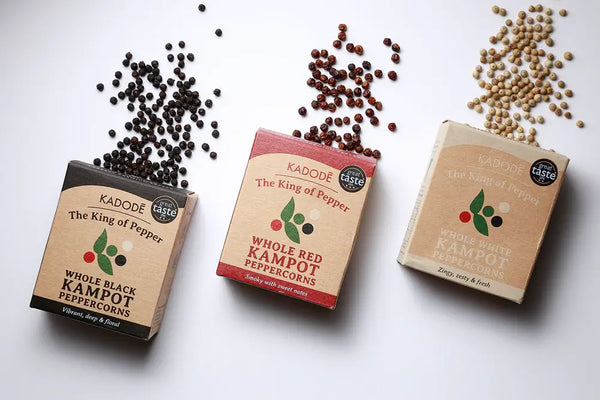 Whole Red Kampot Peppercorns 40g
Salts & Seasonings
When the pepper berry is fully mature and turns bright red on the vine, each berry is hand-picked and individually selected before the sun-drying and grading process begins.
Aroma
Kadode Kampot Red Pepper delivers floral, fruity and subtle smoky notes.
On the Palate
The perfect marriage of hot and sweet. You'll experience an initial spicy heat, followed by a lovely natural sweetness that lingers on your tastebuds for a long finish.
Each box contains 40g.