Award Winner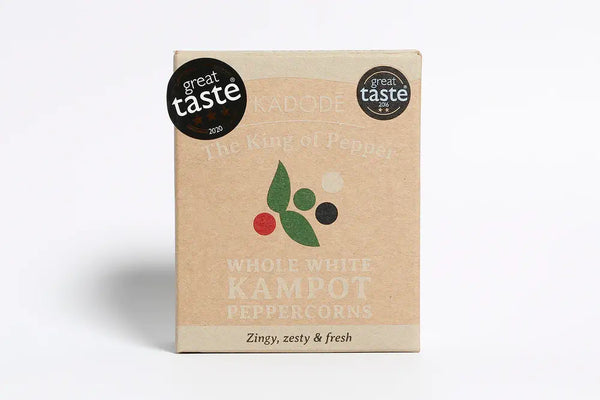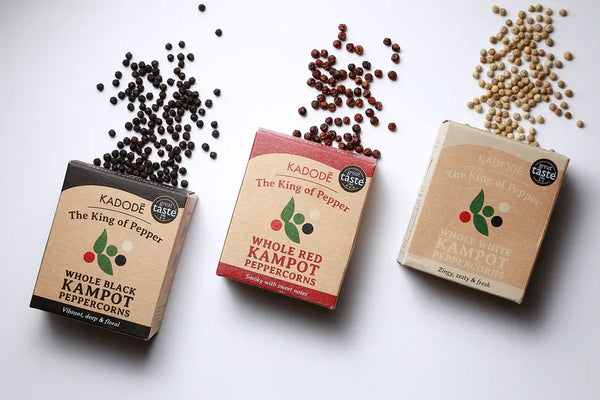 Whole White Kampot Peppercorns 40g
Salts & Seasonings
This is the rarest of our peppers. When the pepper berry is fully mature it turns bright red on the vine. It's then hand harvested to produce not only red but white pepper. The white core is then extracted and sun dried. Our white pepper is both unique and of the highest quality, not to be confused with the ordinary white pepper produced elsewhere in the world by the mechanical processing of black pepper.
Aroma
Kadode Kampot White Pepper is wonderfully alive with intense and zesty aromas.
On the Palate
Initial subtle spicy taste, complimented and elevated by elements of fresh cut herbs and zingy lemon.
Each box contains 40g.