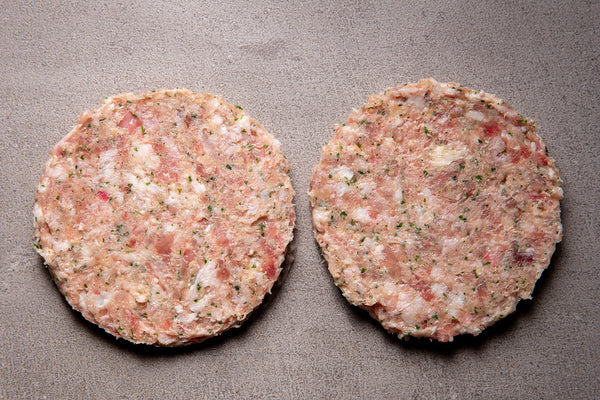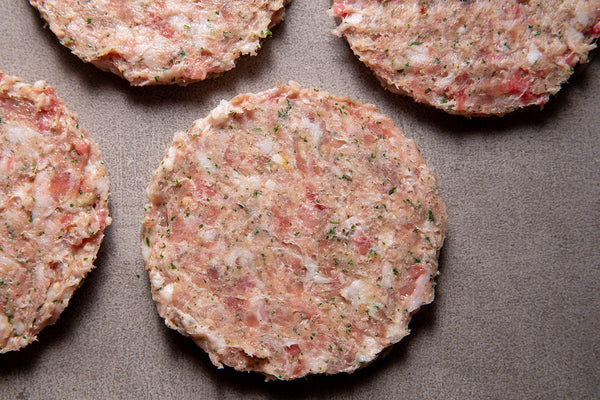 Cumberland Sausage Patties
Pork
Cumberland sausage meat patties that are perfect for your breakfast bap! Sandwich between an English muffin, fried egg and brown sauce and you're on your way to a Mcmuffin-esque experience…

Each sausage patty weighs 90g.
Our main pig breed is a Hampshire cross Duroc. These pigs are crossed due to their ability to withstand the British weather, but also for their fat covering and tender meat-eating qualities.
The pigs are free-range and are born and spend their whole lives outside, overlooking the South Downs and the Brighton coastline. They are fed on a natural diet, free of growth promotors or growth hormones, that consists primarily of cereal (wheat and barley), with minerals and vitamins making up the rest.