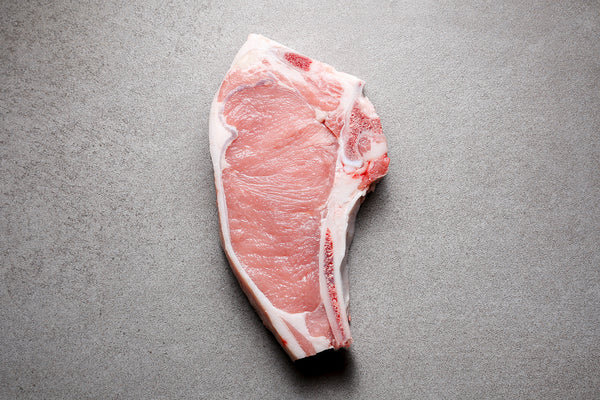 Veal Chops
Veal
The sirloin of veal is left on the bone "the Italian way" to produce the best flavour and most tender texture.
Each chop weighs approximately 350g.
Our milk veal is from Holland. The calves are reared to the highest welfare standards, with the freedom to sleep, play and roam around in their herds.