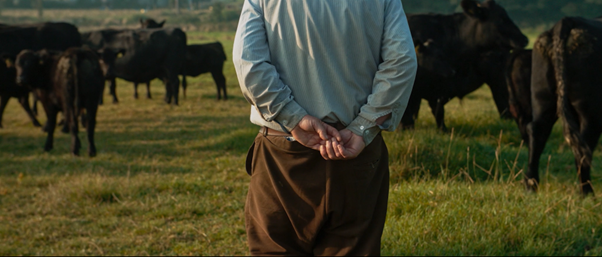 Farmers' Values
Knowing where our meat comes from is of the utmost importance, providing provenance and transparency for our customers.
Traditional Farming
When it comes to sourcing meat, we champion small, British, and often family-run farms, where traditional farming techniques have been learnt and upheld across generations, ensuring we are working with the best in the business and supporting diverse ecosystems. The attention to detail these farmers employ is second to none, with animal husbandry and farming in harmony with nature at the forefront of everything they do.
Knowing our farmers
Throughout the years, we have developed close relationships with our suppliers, allowing us to know exactly where our meat comes from. Regular trips to visit our suppliers and inspect the abattoirs they are slaughtered, ensures total traceability, and instils in us the confidence that these animals are being cared for in the most humane and ethical way.
Heritage Breeds
At HG Walter, we want to make sure we are doing the right thing, in the proper way.
Careful breeding
Sourcing breeds that are native to the UK is of the utmost importance to us, as it not only helps to maintain heritage breeds that have framed this country's agricultural landscape, but it just tastes better too.
Slow grown
Native breeds' durability against the UK's elements ensures they can live a healthy free-range life, devoid of antibiotics, grazing and foraging on the land they have evolved with. These animals live active lifestyles and are slow grown to perfection, translating directly into their flavour and texture.