Classic Roast Leg of Lamb
Try this recipe for the traditional roast leg of lamb. A great option for your Sunday lunch!
This traditional recipe will give you the perfect roast leg of lamb. Rosemary and garlic go perfectly with lamb and make for a wonderful gravy base.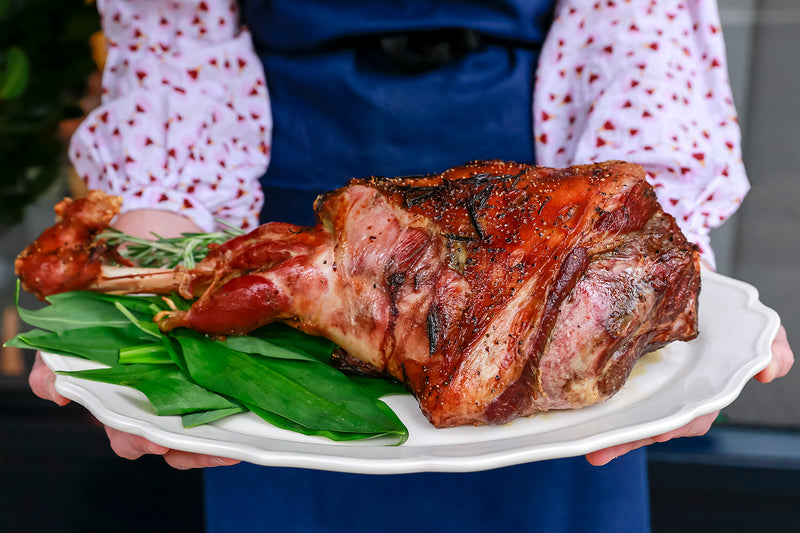 Method:
---
Take the lamb out of the fridge at least one hour before cooking to let it come to room temperature. Preheat the oven to 200°c fan/gas mark 6.
In a large roasting tin, place the chopped carrots, rosemary, and garlic as a trivet for the lamb leg to sit on.
Oil the lamb all over and season well with sea salt and black pepper.
Place the lamb in the oven for 20 minutes at 200°c fan/gas mark 6 to colour.
After 20 minutes, turn the oven down to 150°c fan/gas mark 2 and cook for a further hour and a half for a perfect medium rare. Cook for another 20-30 minutes for medium to well done.
Take the lamb out of the oven and leave to rest for at least 20 minutes before carving and serving.
Your vegetable trivet can be used to make a gravy or be served alongside the lamb.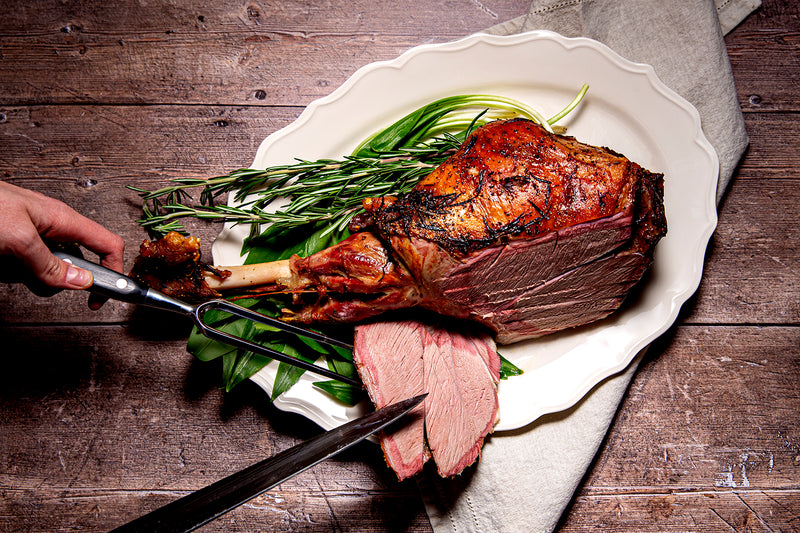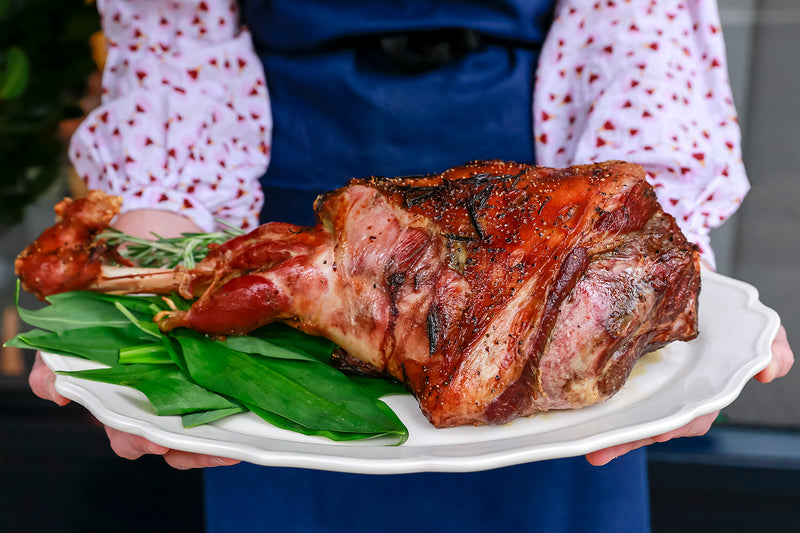 Recipes we think you'll love: