Lamb Shoulder, Nduja, Rosemary & Garlic
Slow cook this lamb shoulder for a mouth-watering, full of flavour dish! 
Slow cook this lamb shoulder for a mouth-watering, full of flavour dish!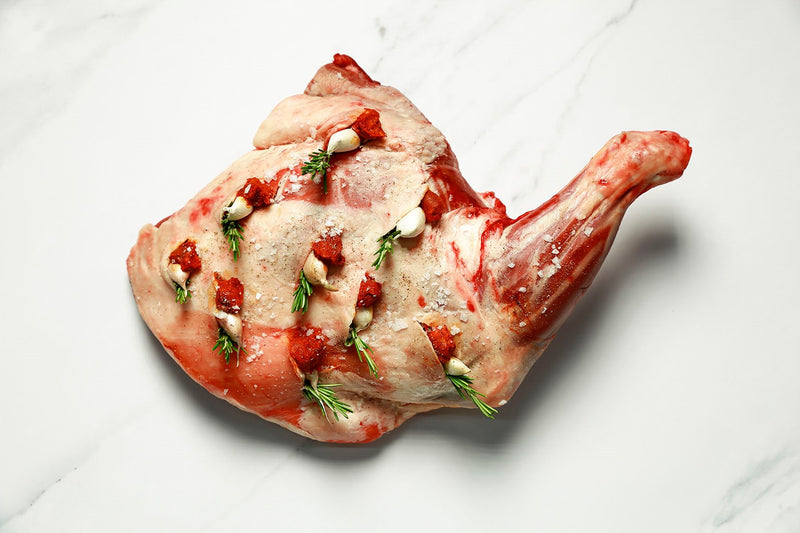 Method:
---
'Nduja is a spicy sausage from Calabria in Southern Italy. It has an amazing colour, flavour and a spicy kick. Be sure to slowly cook this dish until the meat falls away from the bone and keep all of the vegetables and cooking liquid from this recipe to make an amazing Minestrone dish with any leftovers, if there is any! This lamb is packed full of flavour so you can serve it with some simply steamed and buttered greens and roasted potatoes.
Preheat the oven to 180˚C/ Gas mark 3.
Put two heads of the garlic and all the onions, carrots, bay leaves, thyme, tomatoes and wine into a roasting tray.
Take the lamb shoulder and pierce the flesh all over with the tip of a sharp knife to make nine or ten pockets about an inch deep. Divide the 'nduja, remaining garlic and rosemary equally and stuff them into the holes you have created in the meat.
Lightly oil the lamb all over with a little extra virgin olive oil and season generously with sea salt and a little black pepper.
Place the meat on top of your pre-prepared roasting tray. The meat should sit on top of the vegetables to stop it sticking to the tray as it cooks.

Cover the tray with two layers of tin foil and be sure to seal the edges tightly. The idea is to slowly roast the lamb until it is soft and sticky, whilst the wine and vegetables create steam to keep it moist.
Cook the lamb in the preheated oven for 4 hours or until the lamb is very tender and pinches away from the bone easily. Check the lamb every hour or so to ensure that the tray has not baked dry.
Once the lamb is cooked, remove the foil and continue to roast for another 30 minutes or so to caramelise the skin of the lamb.
Remove it from the oven and allow it to rest for 20 minutes before removing it from the tray. Grab the garlic cloves from the tray and using a fork, or your hands- if it isn't too hot, squeeze the garlic out of the skin and spread it all over the surface of the meat.
Transfer it to a warmed serving dish and serve it as a centrepiece on the table.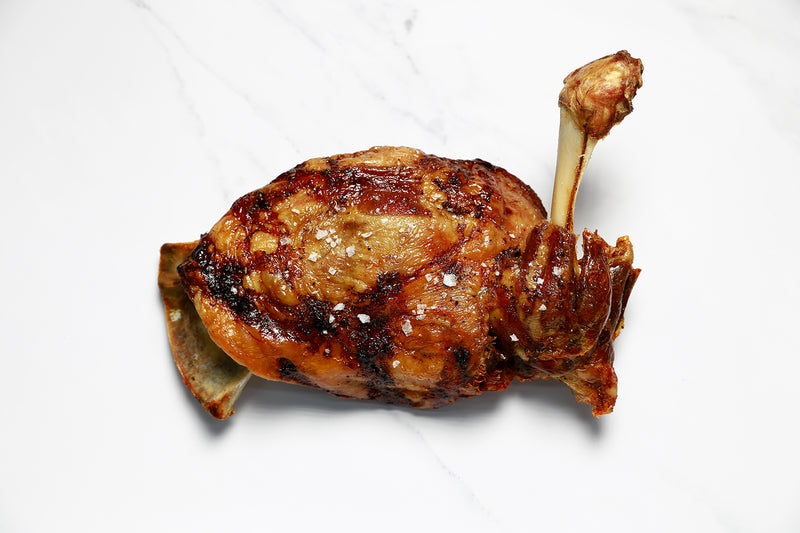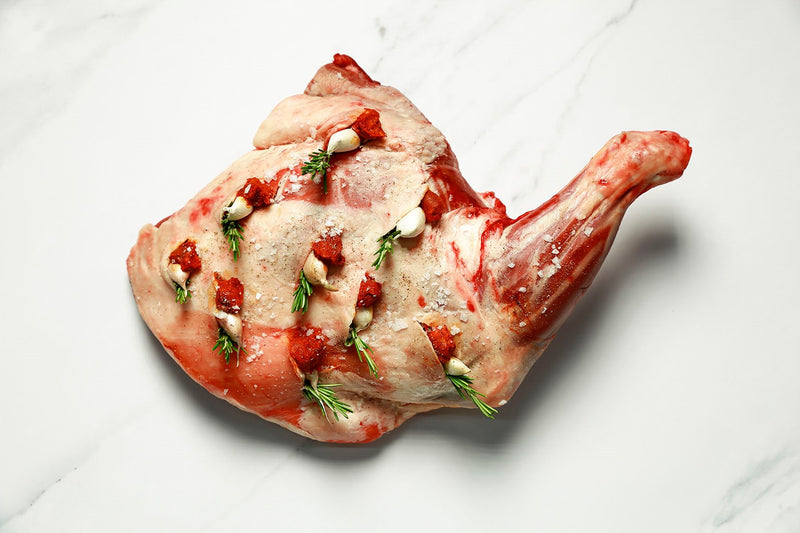 Recipes we think you'll love: