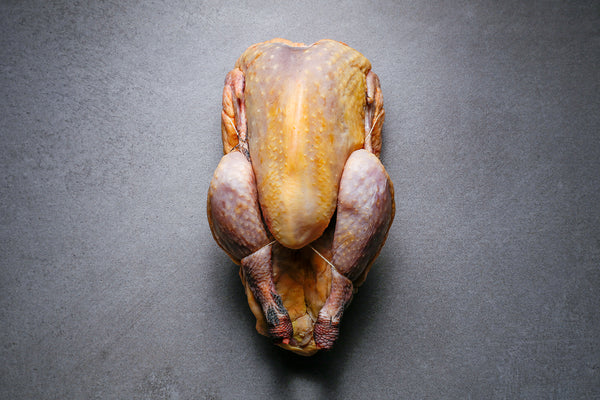 Whole Guinea Fowl
Guinea Fowl
A French farmed guinea fowl fed on a part corn diet to produce a tasty but not overpowering game flavour, with a soft texture.
Min Weight 1.3kg. 
We pride ourselves on supplying the best of British meat, however sometimes there are speciality products we must find from further afield.
We source a range of products from across the channel in Anjou, France, where they are reared by farmers to the highest standards of welfare. This directly translates to their texture and flavour.