Roasted Pork Rack
If you're after a succulent roast pork rack with guaranteed crispy crackling, this recipe is 
for you.
If you're after a succulent roast pork rack with guaranteed crispy crackling, this recipe is for you.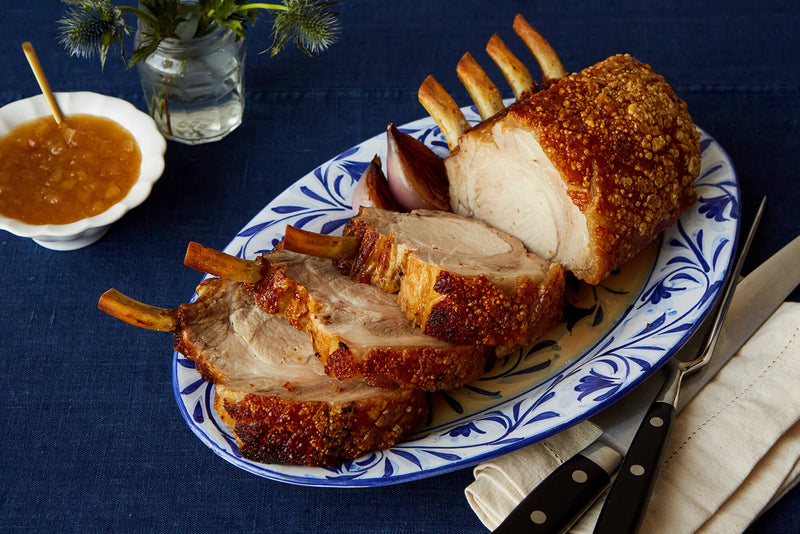 ---
Score the skin using a very sharp knife, Stanley knife or razor blade if you have one. Score in one direction in line with the string.
Once scored, leave the joint to come up to room temperature for about an hour. Preheat the fan assisted oven to 220°C/gas mark 7.
Place the joint on a roasting tray and rub a little vegetable oil all over, season generously with salt and pepper. Add extra salt to the skin, making sure to rub right into the scores to ensure extra crispy crackling!
Roast at 220°C/gas mark 7 for 25 minutes, then reduce the heat to 180°C fan/gas mark 4 and cook for a further 70 minutes.
Rest for 20-30 minutes before carving. Serve with a sweet apple sauce and enjoy!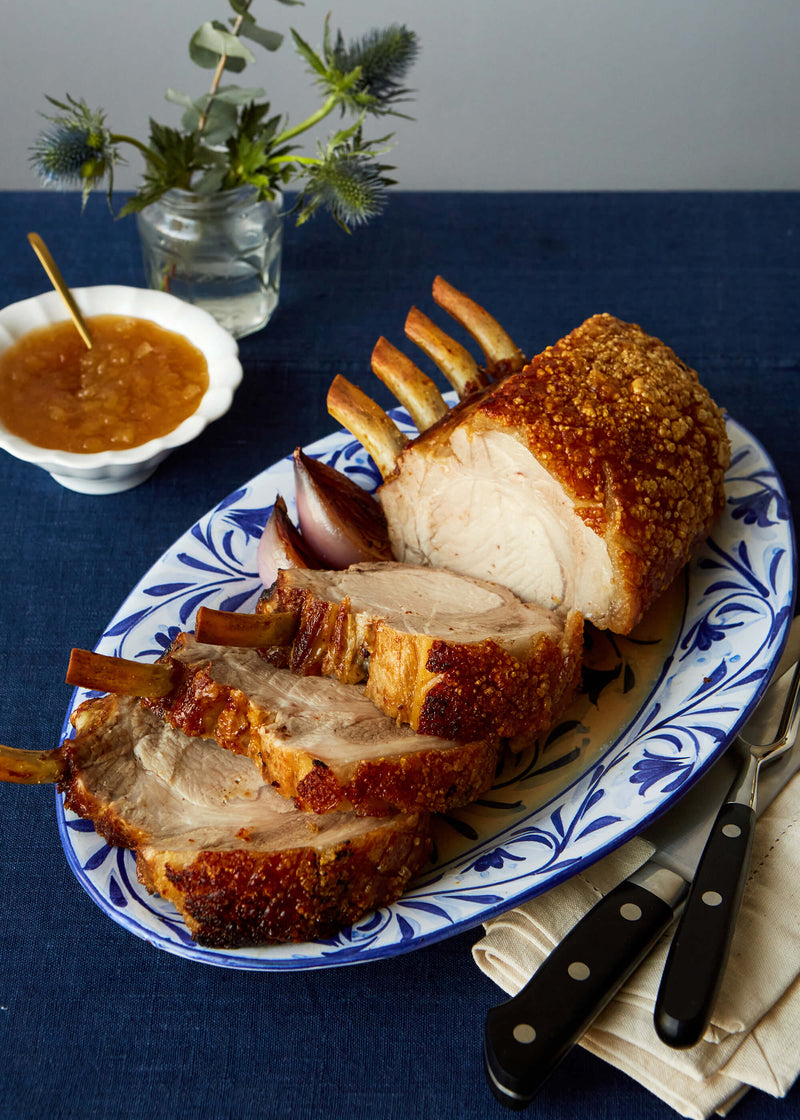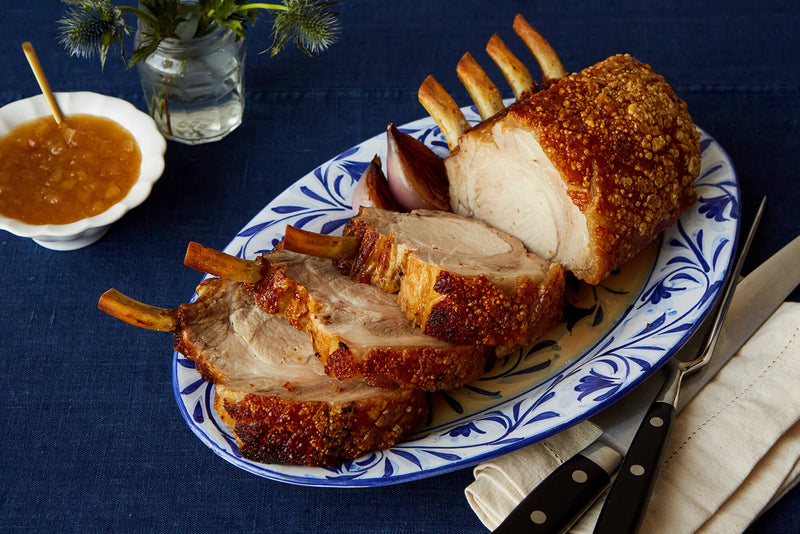 Recipes we think you'll love: