Lamb Shoulder with Bagna Cauda
HG Walter
Total Time
3 hours 10 minutes +
Marination Time
Overnight
Bagna Cauda is an Italian sauce often served in a fondue setting, with bread and vegetables. However, it goes with pretty much anything and the depth of flavour from the anchovies make this a match made in heaven for lamb. The slow cooked lamb shoulder's marinade provides a wonderful tang to balance the creamy sauce. Marinade your shoulder overnight for optimum results.
Serve the lamb shoulder shredded and dredged through the Bagna Cauda sauce… Bon Appetit!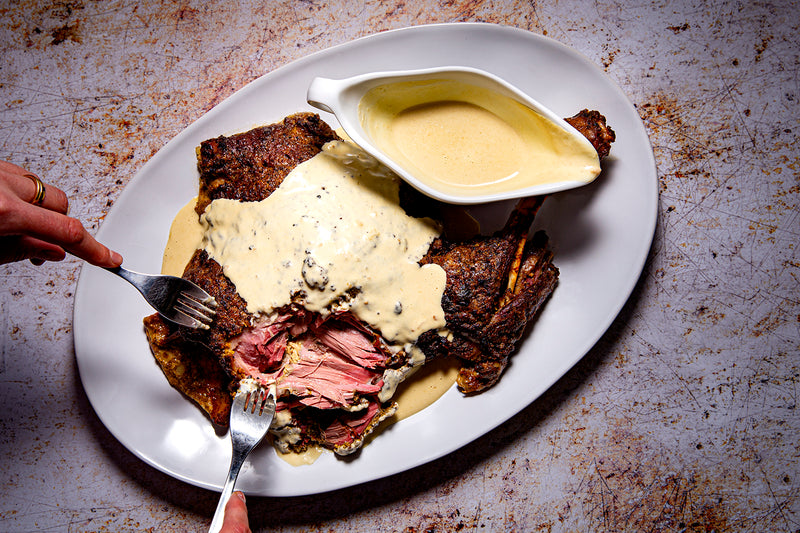 Method:
---
For the marinade, blitz all the ingredients together in a blender until smooth.
Rub the marinade into the lamb shoulder, reserving a couple of spoons for later, and leave to marinate overnight in the fridge.
The following day preheat the oven to 140°c fan/gas mark 1. Place the lamb in a deep roasting tray lined with parchment paper, with another piece of parchment on top of the shoulder. Tightly wrap the tray with foil and cook in the oven for 4-5 hours.
Remove the foil, brush over the remaining two spoons of marinade and place under a hot grill for a few minutes so that the skin crisps up a little.
For the bagna cauda sauce, use a small pan and cover the garlic with olive oil to confit on a very low heat for 10 to 15 minutes, until the garlic is soft and has begun to break down.
Drain 75% of the oil, add the anchovies, and return to the heat for 5 minutes until the anchovies have started to melt.
After 5 minutes, add the vinegar and double cream and bring to a simmer.
Use a blender to blitz the sauce until fully smooth.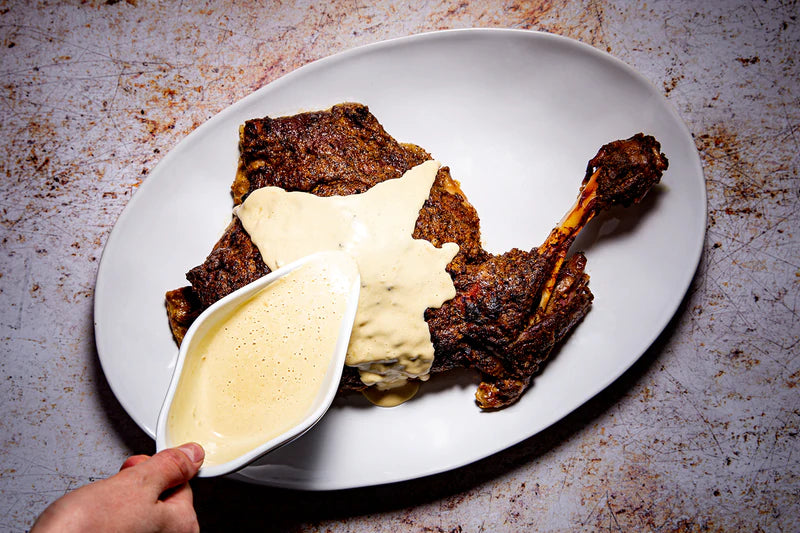 Return to the heat and very gently reduce to a sauce consistency.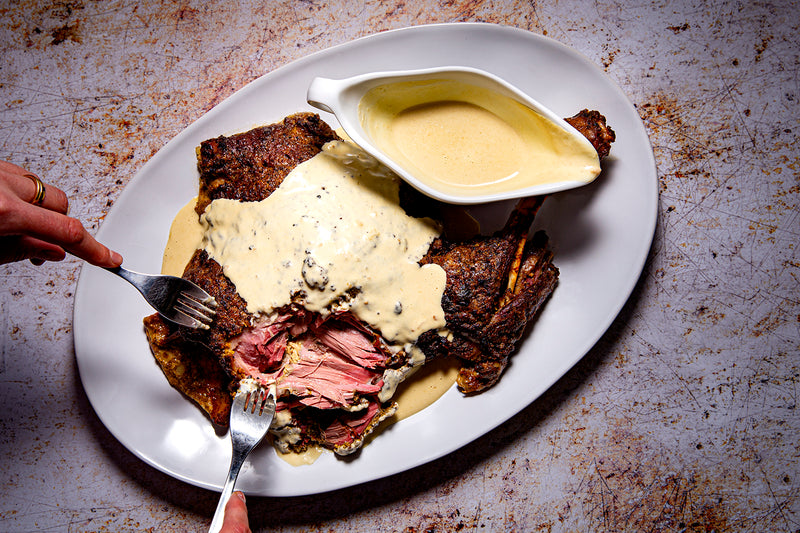 Recipes we think you'll love: