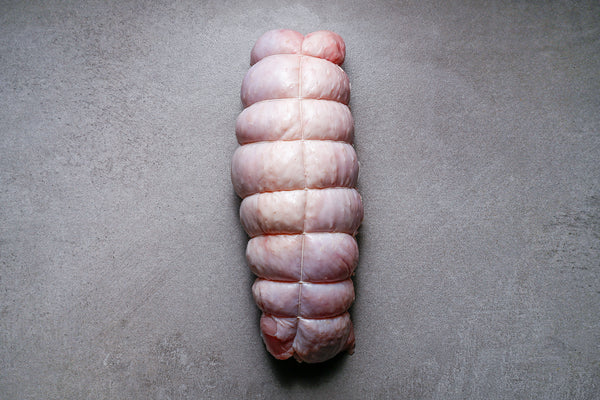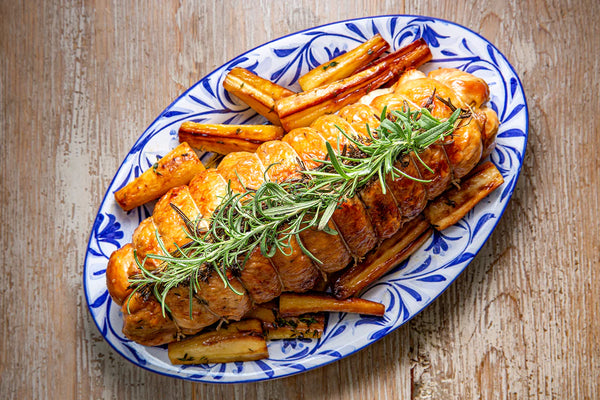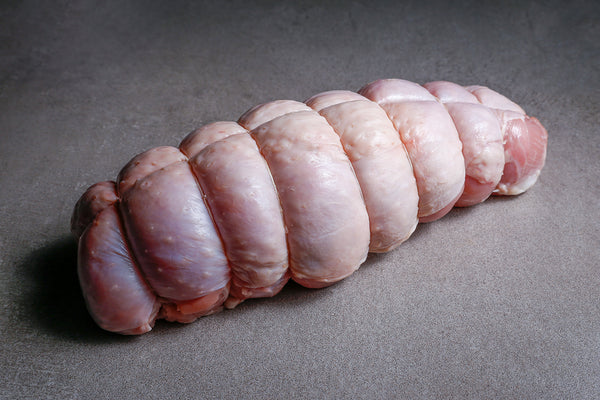 Rolled Turkey Breast
Turkey
If you're after a stunning roasting joint that is easy to carve and keeps its tender texture whilst cooking, our rolled turkey breast is the perfect option. 

Allow 300g per person.
Preheat the oven to 200°C and roast the rolled turkey breast according to the below table. Baste every 30 minutes to get a lovely colour on the skin and flavour.
Rolled Turkey Breast
Total Cooking Times
1kg
50mins
2kg
1hr 30mins
3kg
2hrs 30mins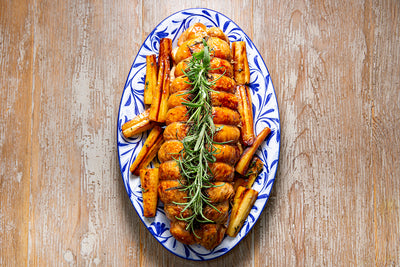 Our Bronze Turkeys are from Goodman's Geese farm in Worcestershire, an award winning family run business. The birds are reared for 24 weeks, using an outdoor free range farming system and their diet consists of natural foods such as grass, corn and straw - all hormone and additive free!
Closer to Christmas, the Turkeys are fed a special ration to help them grow slowly and enhance the flavours of your Christmas centrepiece. All Turkeys are dry plucked by hand and hung for 10 days.