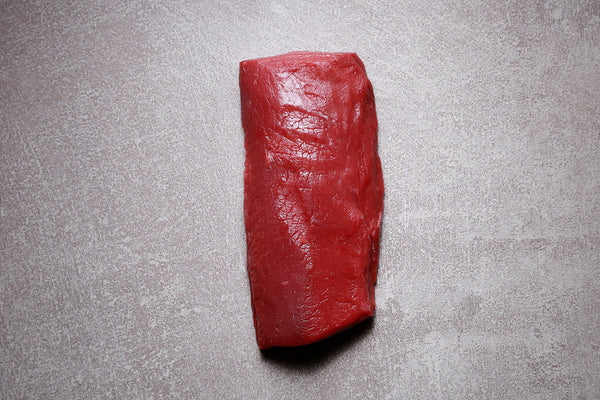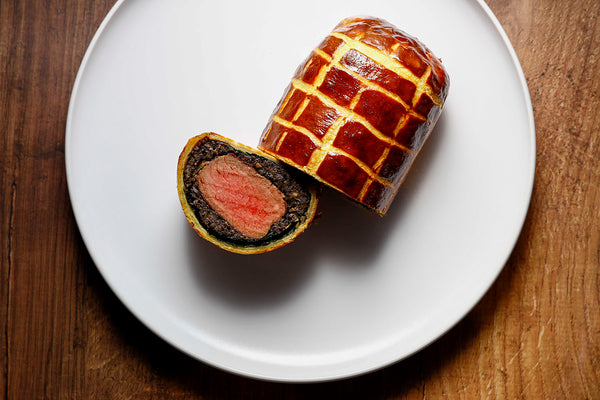 Venison Loin
Venison
Venison loin is the perfect cut for a celebratory Venison Wellington.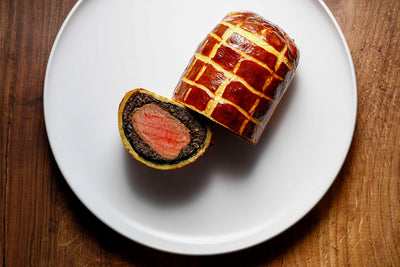 Venison Wellington
Venison loin wrapped in duxelle mushroom paste and Parma ham for a delicious wellington!
Venison is one of the most sustainable meats that you can eat. Not only does its management protect the UK's woodlands, encouraging nature to take over, but it also requires very little human intervention. It is also high in iron and protein, low in saturated fats and has the most exquisite flavour.
Our venison is sourced from Royal parks and prestigious estates around the UK, where deer graze naturally, hormone-free in wild environments.