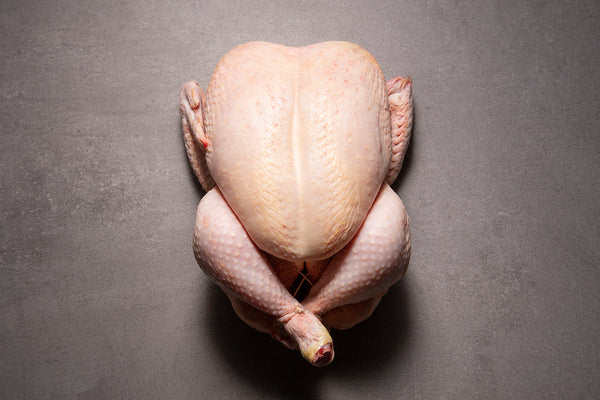 Cockerel
Cockerel
Reared freely in large open barns on Adlington's farm, these cockerels are fed on a grain and apple based diet (sourced locally to the farm) and are reared to a very high welfare standard. The result is a healthy, happy and stress-free bird, with a wonderful golden glow. These birds deliver exceptional taste with a buttery texture and immense flavour and make a great alternative to a traditional turkey dinner.
Please allow approximately 500g per serving.
Preheat the oven to 200°C and roast the cockerel for 30 minutes. Drop the temperature to 150°C and cook for 2-2.5 hours. Once cooked, rest the cockerel for a minimum of 45 minutes.