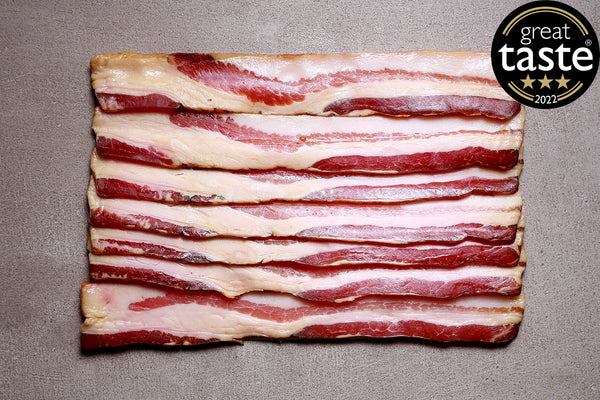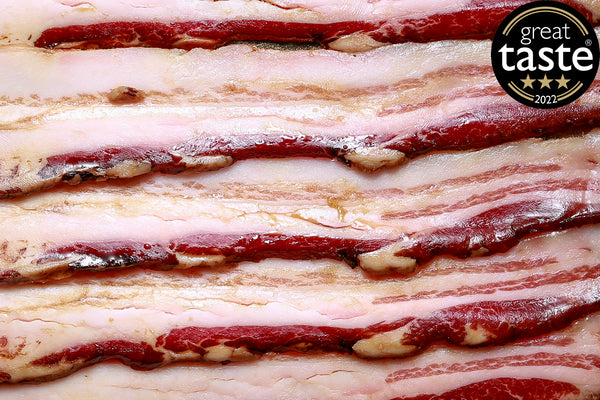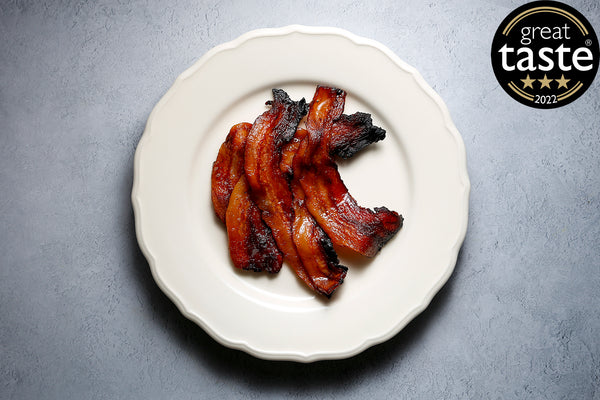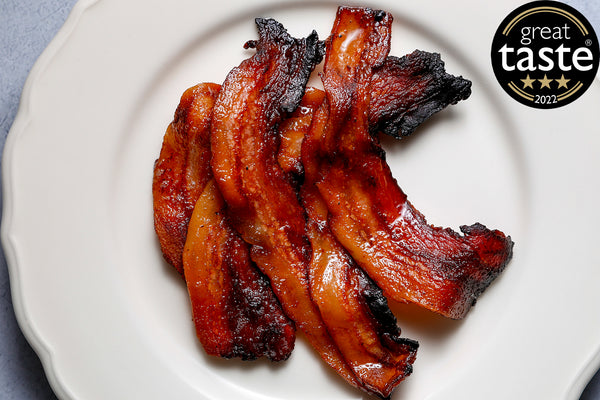 Iberico Pata Negra Treacle Streaky Bacon
Pork
Delicious Iberican black pig bacon cut from the belly. Rich and fatty with an underlying sweetness that caramelises when cooked. Ideal for a bacon sandwich or as the star of your breakfast show.

Each pack weighs 250g and will have approximately 8 rashers of bacon.
Renilla farm in Extremadura slowly rear their Iberian black pigs on a diet of acorns from October to March. During this time, these pigs roam freely across extensive land, foraging on 10kg of acorns each a day.
This daily exercise, along with their rich nutty diet leads to incredible marbling and one of the best flavoured meats you can get your hands on.
Allergen Advice: For Allergens, including cereals containing gluten, see highlighted ingredients. Also may contain Gluten, Crustaceans, Egg, Peanut, Milk, Nuts, Mustard, Sesame, Celery, Soya, Sulphites and Molluscs.
Pork belly (80%), Black Treacle (16%) [Cane Molasses, Sulphites ], Cure pokelsalz 010003 (4.8%) [Salt, Sodium Nitrate, Potassium Nitrate]
sulphites