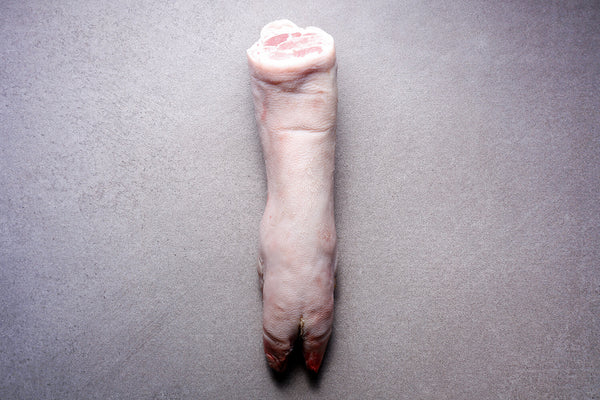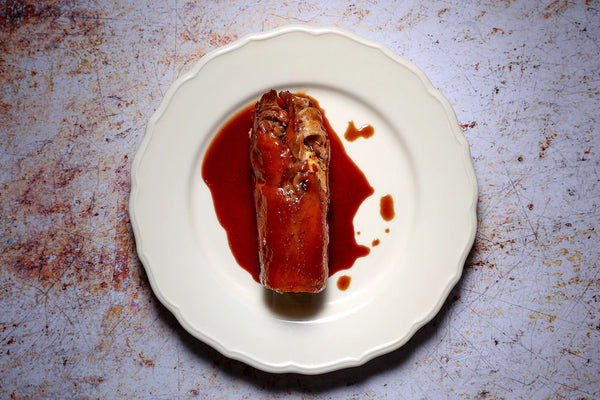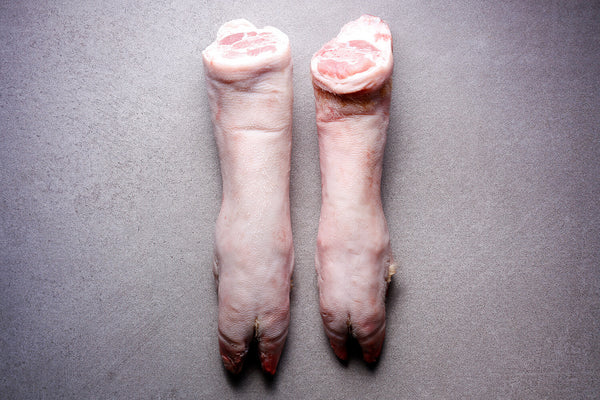 Pig's Trotter
Pork
Even though there is only a little amount of meat on pig's trotters they are full of rich and gelatinous flavours which are revealed after gently simmering for a few hours. Also ideal for stocks or as a base for sauces. 

Each trotter weighs approximately 300g. 
Our main pig breed is a Hampshire cross Duroc. These pigs are crossed due to their ability to withstand the British weather, but also for their fat covering and tender meat-eating qualities.
The pigs are free-range and are born and spend their whole lives outside, overlooking the South Downs and the Brighton coastline. They are fed on a natural diet, free of growth promotors or growth hormones, that consists primarily of cereal (wheat and barley), with minerals and vitamins making up the rest.