HG Walter Perfect Roasties
Master the art of the perfect spud!
For the best roasties it is important to boil the potatoes in salted water until they are cooked through and almost beginning to break apart. This will make them fluffy on the inside. When the potatoes have been boiled, drain them in a colander and allow them to steam dry before shaking them a little to fluff up the edges, this will give you extra crispy edges to your potatoes.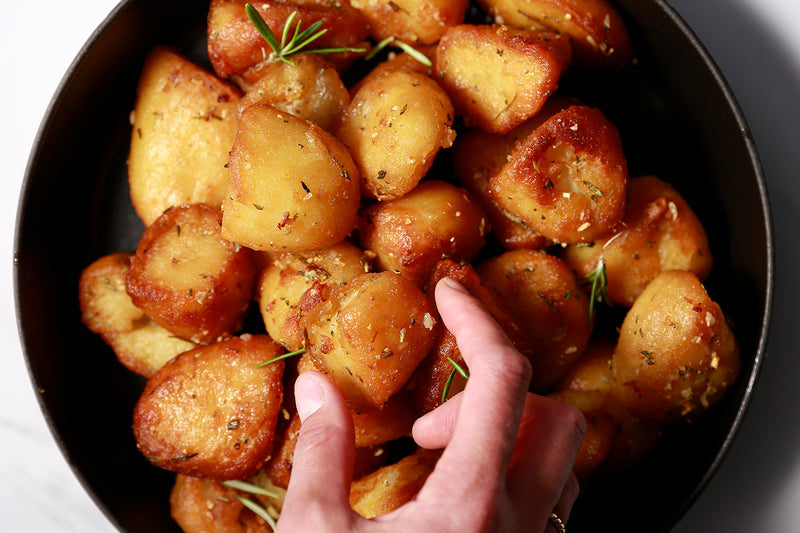 Method:
---
Preheat your oven to 220°c / Gas mark 7.
Peel and chop the potatoes into quarters.
In a large, deep sided roasting tray add your goose fat. It should be about 1cm deep, so depending on how large your tray is, you may need more fat.
Put the tray in the oven for 20 minutes to get the fat hot. At this point you can add your potatoes, gently mix to ensure they are all coated before generously seasoning with sea salt. They will take about 45 minutes in total to get crispy and caramelised. Make sure you turn and baste them every 10 minutes or so. For the last 15 minutes, add the rosemary and garlic to the tray.
Once they are cooked, lift them from the oil and drain them well on kitchen paper. Keep the garlic cloves, as they can be used to add extra flavour to your gravy. Simply squeeze out the roasted garlic and mix it into your gravy before serving.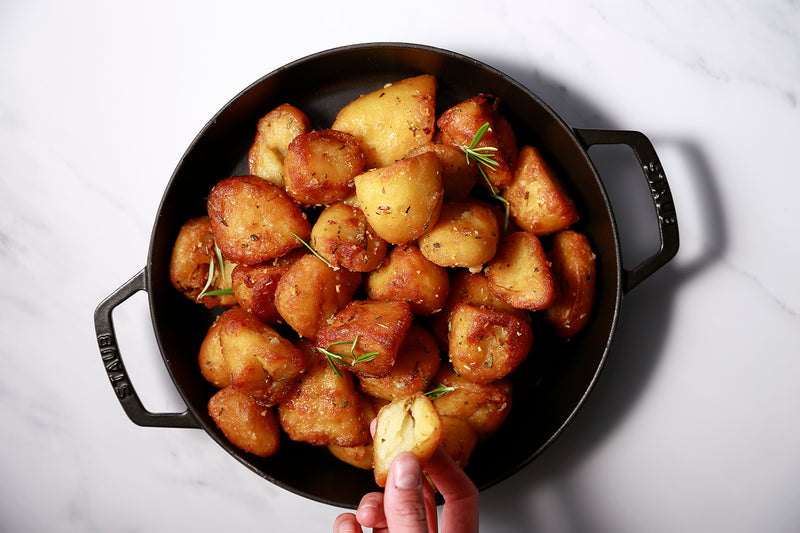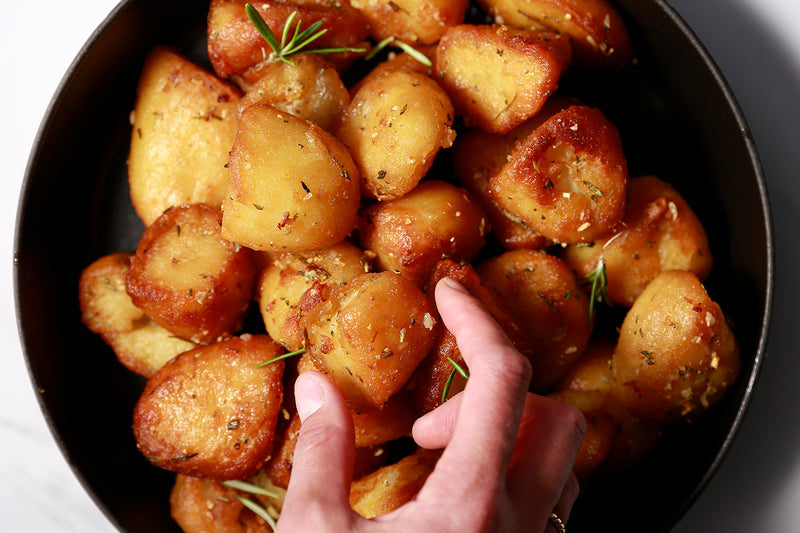 Recipes we think you'll love: