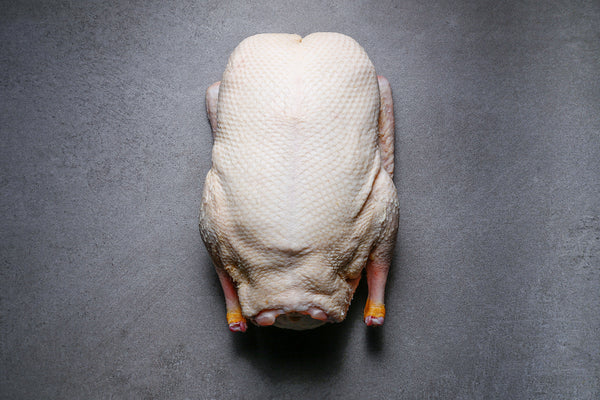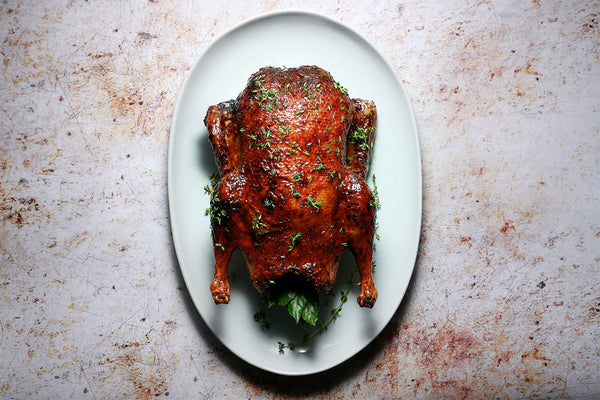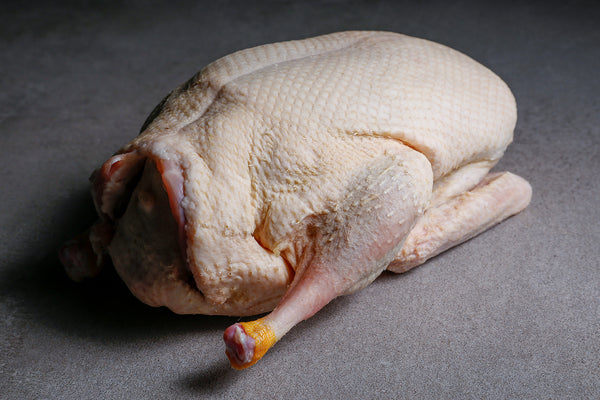 Whole Creedy Carver Duck
Duck
These ducks are Aylesbury Pekin cross from Creedy Carver farms in Devon. Fed on a natural diet of wheat, oats and maize, they are slow grown and ethically reared. Creedy Carver dry pluck their birds, resulting in a dry skin that is perfect for crisping up in the oven.

With its unrivalled flavour, quality, and the satisfaction of knowing it has been ethically raised, this exceptional bird will undoubtedly become the most wonderful centrepiece this Christmas. The farm's ducks have become a sought-after choice for renowned chefs across the United Kingdom, who appreciate the superior quality and taste that Creedy Carver Farm consistently delivers.

 Allow 400-500g per person.
Creedy Carver Aylesbury x Pekin ducks are slowly reared, allowing the birds to develop rich flavours, tender meat, and a succulence that sets them apart.

The farm itself encourages biodiversity through its pond and woodland areas, where they've seen a return to nature with various butterflies, insects and birds seen on a daily basis.