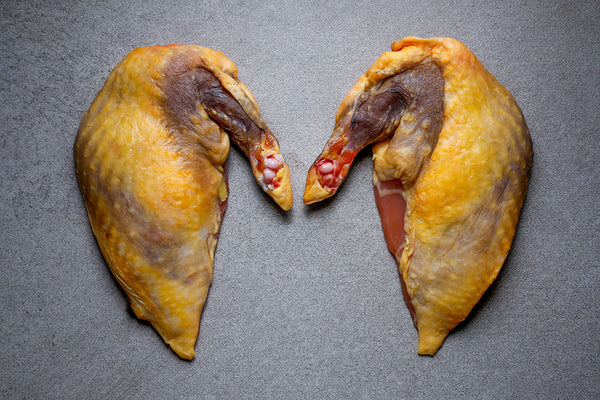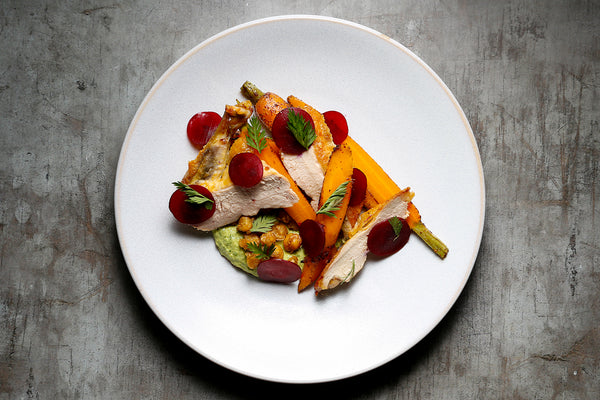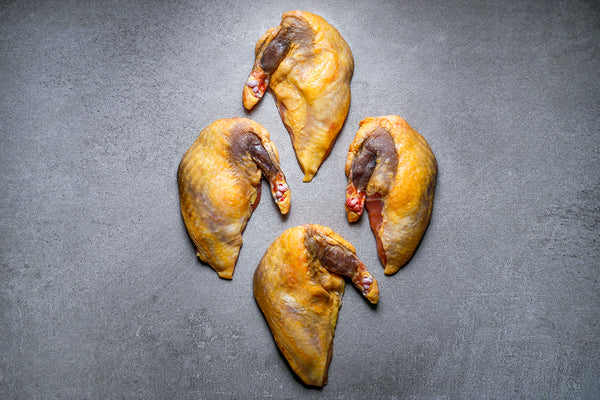 Guinea Fowl Supremes
Guinea Fowl
A richer and slightly more gamey alternative to a chicken breast supreme.
Minimum breast weight is 170g.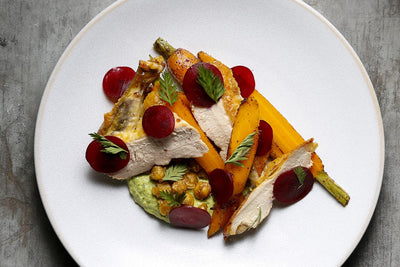 We pride ourselves on supplying the best of British meat, however sometimes there are speciality products we must find from further afield.
We source a range of products from across the channel in Anjou, France, where they are reared by farmers to the highest standards of welfare. This directly translates to their texture and flavour.