Chef Made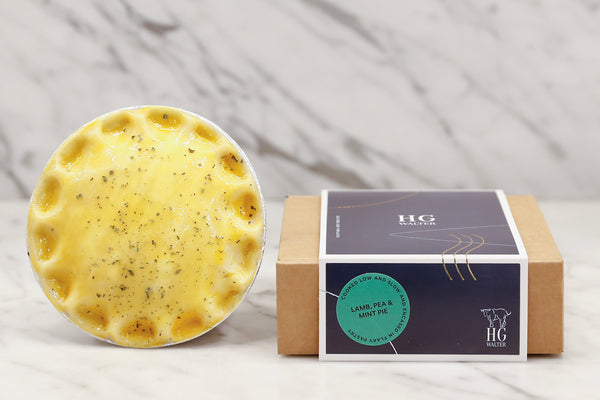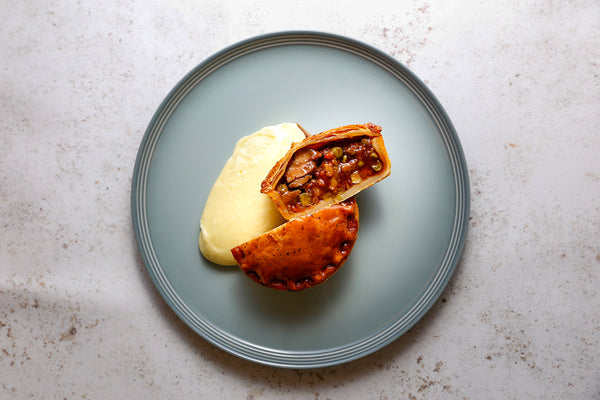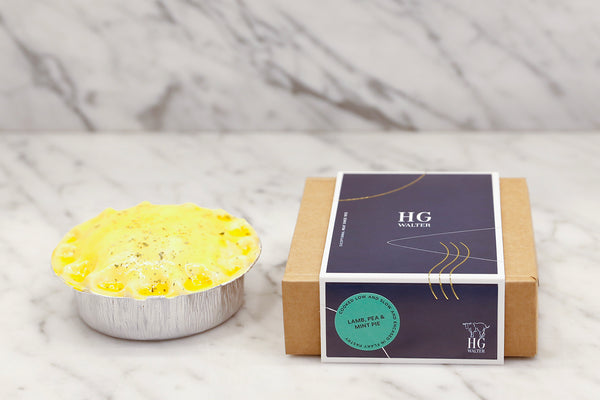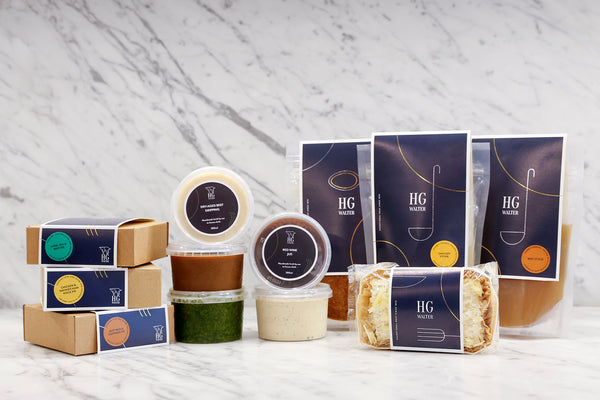 Handmade Lamb, Pea & Mint Pie
Handmade
This is the ultimate comfort pie, made with succulent chunks of lamb, pea and mint with carrot, onion, peas, garlic, rosemary and red wine. Cooked low and slow and encased in flaky pastry! 
We've given each individual pie an egg wash in our HG kitchen, simply put straight in the oven, cook up some creamy mashed potatoes and you've got yourself a classic pub lunch!
Each pie weighs approximately 300g and will feed 1 person.
Please note, this product requires 48 hours notice.
The meat is already cooked, so you just need to heat it through. Cook for 30-35 minutes at 170°C.
Allergen Advice: For Allergens, including cereals containing gluten, see highlighted ingredients. Also may contain Gluten, Crustaceans, Egg, Peanut, Milk, Nuts, Mustard, Sesame, Celery, Soya, Sulphites and Molluscs.
Ingredients: Lamb, Carrot, Onion, Peas, Garlic, Rosemary, Lamb Stock (Lamb, Tomato puree, Red wine Sulphites, White wine Sulphites), Red wine Sulphites, Onion, Garlic, Thyme, Rosemary, Celery], Tomato, White wine Sulphites, Red wine Sulphites, Wheat flour Gluten, Mint, Sherry Vinegar Sulphites, Salt, Pepper, Egg
gluten
sulphites
egg
celery