Beef Tartare With Cured Egg Yolk
Try our method of curing the yolk first to give it some flavour and firm it up a little.
This recipe is all about the preparation of the list of ingredients below. Be sure to take your time to finely chop and nicely dice everything as this will make a huge difference to the appearance of your finished dish.
Have everything ready before starting the recipe as it will only take a couple of minutes to finish. It's important not to add the beef in this recipe too soon as it will discolour.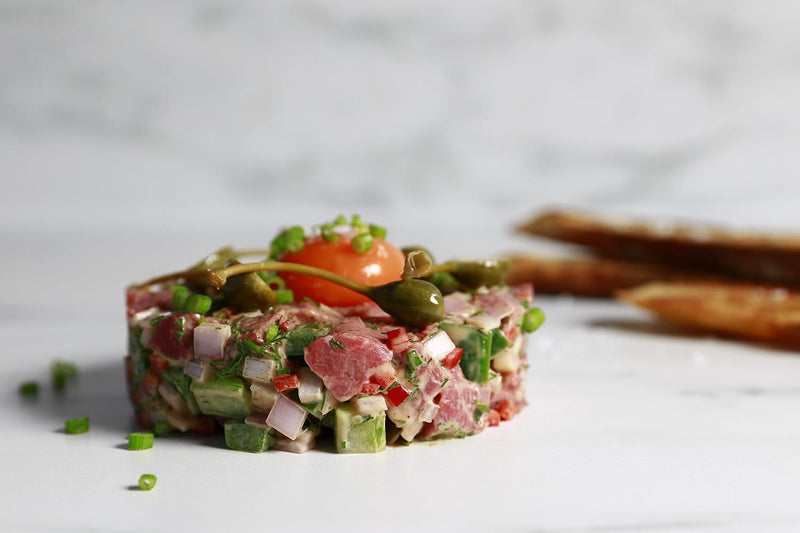 For the tartare:
---
Combine all the ingredients, apart from the beef, together in a bowl. Season the mix with the smoked salt and black pepper. Once you are happy with the flavour of your mix you can add in the beef.
Gently fold it through before dividing it evenly between 6 plates. You can use a ring cutter to shape the meat on the plate, gently pressing it into a patty shape.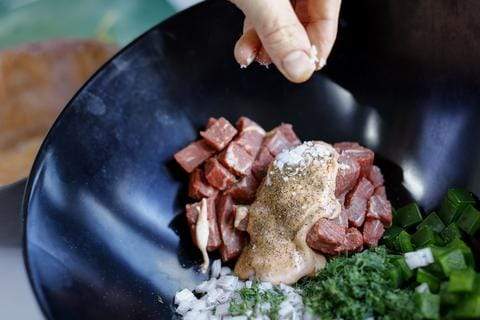 To cure the yolks, put them into a small bowl or container and pour over the Worcestershire sauce and a small amount of olive oil.
Leave them for a couple of hours, draining them just before you are ready to serve your tartare.
For the garnish:
---
Top the tartare with the caper berries and place an egg yolk in the centre of each one, being careful not to break it. Serve the tartare immediately with some toasted sourdough and some good extra virgin olive oil.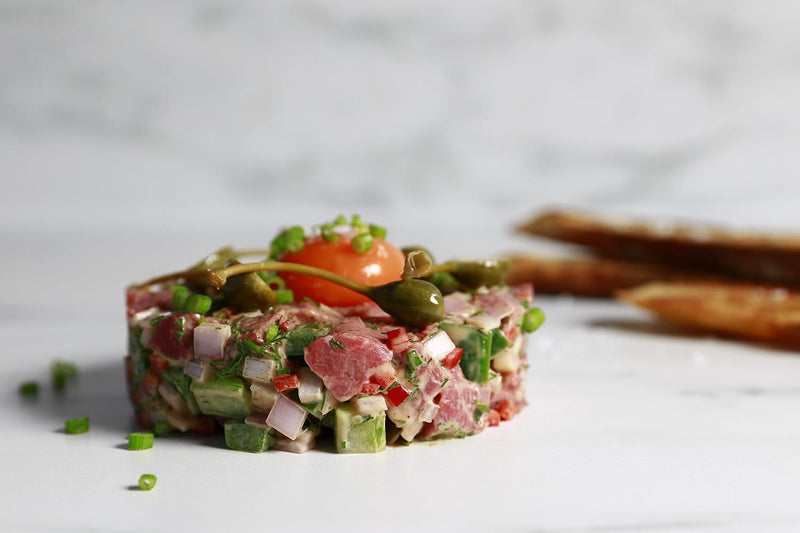 Recipes we think you'll love: