Leftovers Curry
Use up your leftovers to make this rich and mouth-watering curry dish!
Use up your leftovers to make this rich and mouth-watering curry dish!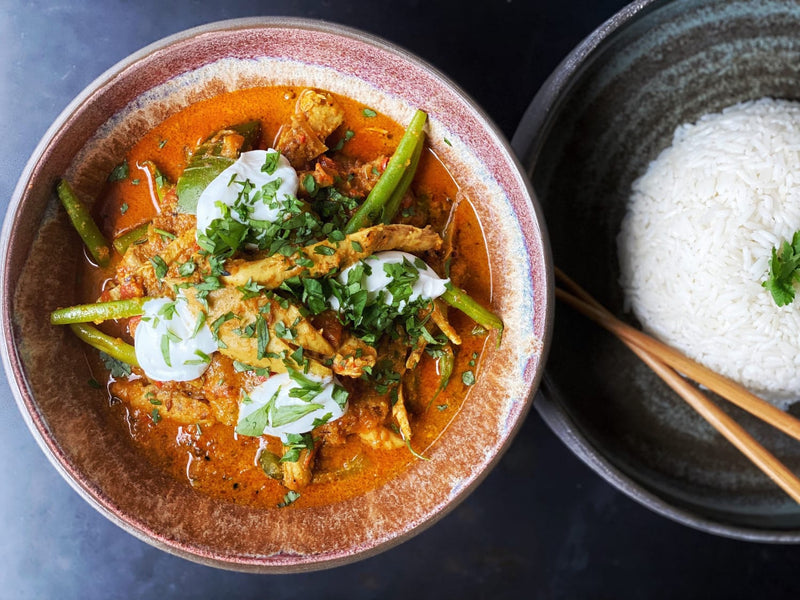 Method:
---
All your leftovers from your roast and all the vegetables including your leftover roasties will be great for this recipe.
In a large saucepan, on a medium heat, toast the cumin, nigella, black pepper, cardamom and coriander seeds until they are fragrant and just begin to pop in the pan.
Remove the seeds from the pan and add the Ghee. Once the ghee is hot, add the sliced onions with a little salt and fry on a medium heat for 8-10 minutes, mixing regularly until the onions are golden and caramelised.
Add all your toasted and ground spices to the pan and cook for a further minute until fragrant, be careful not to burn your spices at this point, you may need to reduce the heat a little.
Add your tomatoes, stock, chilli, ginger, garlic and the zest of the clementines to the pan and bring it all to the boil. Mix thoroughly before lowering the heat to a gentle simmer and cooking for 20 minutes. Keep mixing the sauce regularly to ensure that it doesn't stick to the bottom or the edges of the pan.
Add the meat and vegetables, mix well and cover with a lid. Allow the meat and vegetables to reheat and absorb the flavour of your sauce while you prepare the rice.
To cook the rice put all the ingredients into a medium saucepan with a tight-fitting lid.
Season the mix with a little salt and bring it to the boil over a medium heat. Give the rice a good mix before lowering the heat until it is barely simmering. Cover with the lid and gently cook the rice for 10 minutes. Remove the pan from the heat and do not remove the lid for a further 10 minutes.
While the rice is resting, finish your curry with the toasted almonds and clementine juice. Transfer your curry into a warm serving dish and finish with dollops of the yoghurt and scatter over the chopped coriander.
To finish the rice, remove the lid and gently fluff up the rice using a fork, removing the cardamom, anise and ginger as you go. Transfer to a warm serving dish and serve alongside your curry.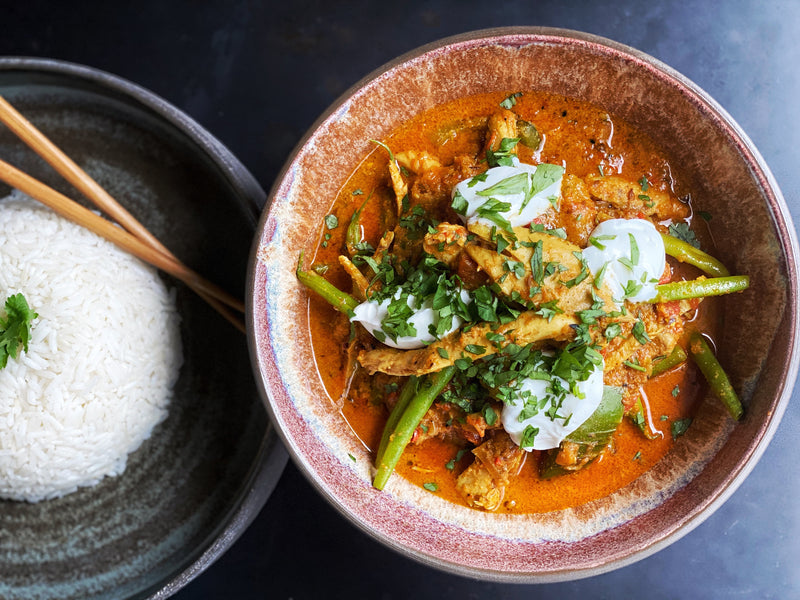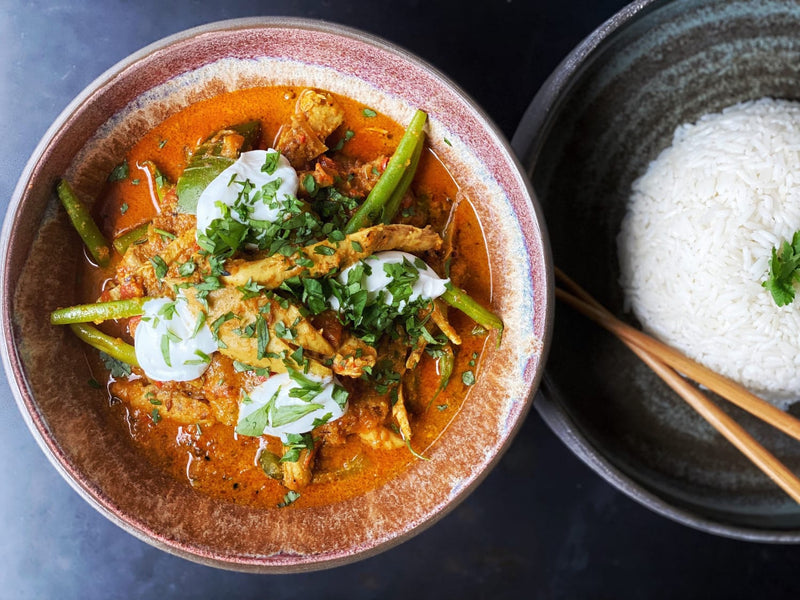 Recipes we think you'll love: