The Ultimate Leftovers Pie
 A rich and creamy pie recipe using up all of your leftovers! 
This is a great recipe to use up leftovers you may have from a roast, but it is also a knockout stand alone dish to prepare from scratch - just replace the 'leftovers' with alternatives of your choice!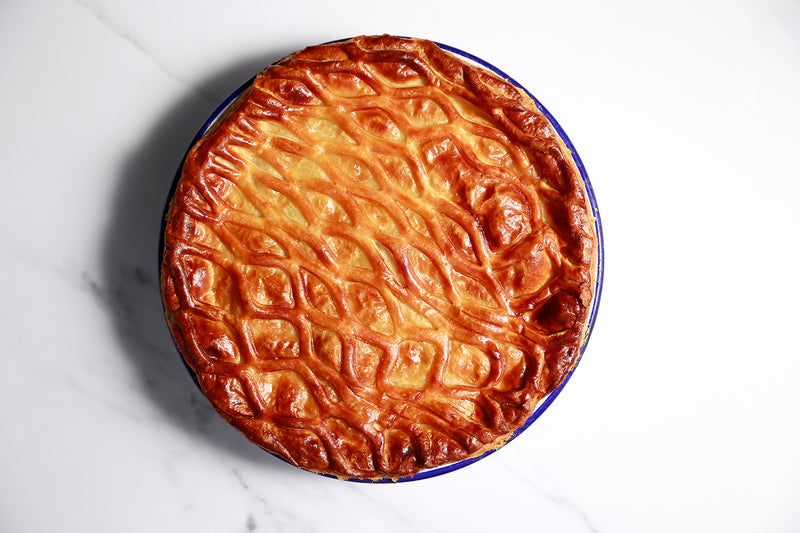 ---
Preheat the oven to 180°c / Gas mark 4. In a hot pan fry the pancetta for about 4 - 5 minutes until golden and crispy. Remove from the pan and drain.
Reduce to a low heat and add the vegetable oil, leeks, garlic and thyme. Season with salt and pepper and cover with a lid or a piece of parchment paper.
Allow the leeks to sweat down until they are soft and sweet, this should take around 15 minutes.
Add the gravy, cream, pancetta, vegetables and meat and bring it to the boil. If you are using stock instead of gravy, reduce the sauce down by about ⅓ or until it is a thick, coating consistency. Remove the thyme stalks and add the crème fraiche and chopped parsley and season with salt & pepper
Put the mix into a pie dish, about 30cm x 25cm. Cover the dish with the pastry and tuck any excess into the sides of the dish. Brush the pastry with the egg, season with a little sea salt and bake for 40 - 45 minutes until the pastry has puffed up, is golden brown & crispy and the filling is piping hot.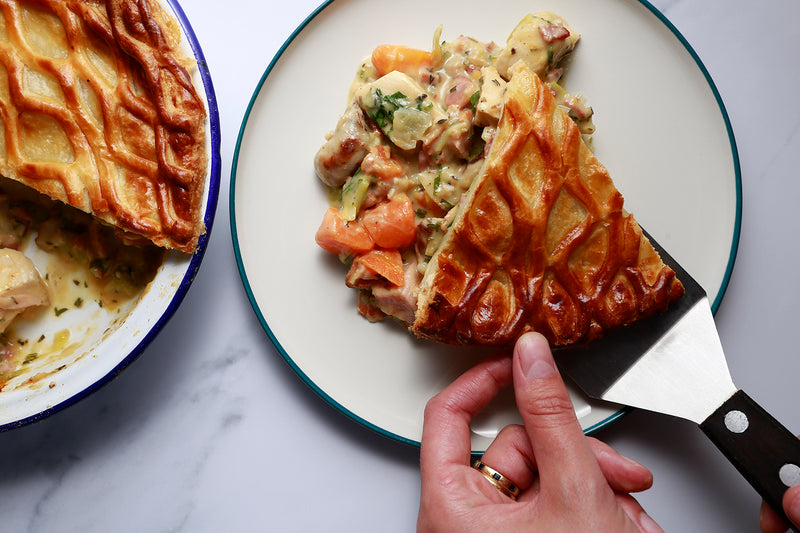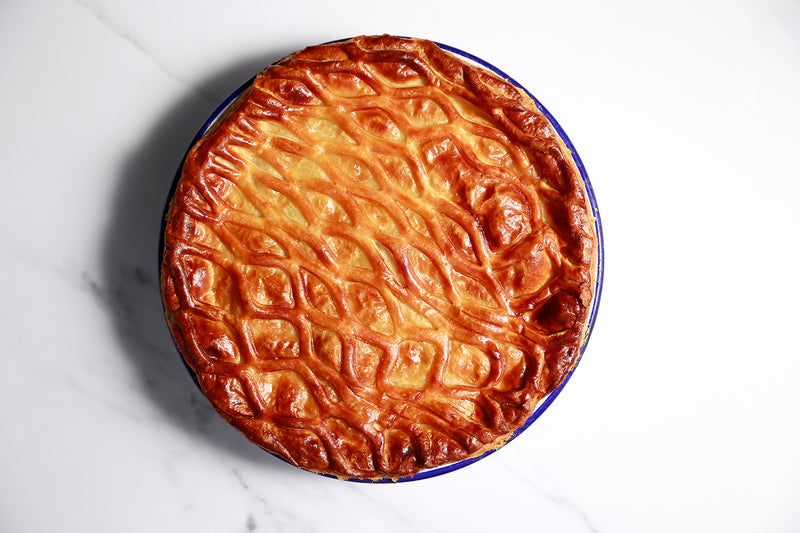 Recipes we think you'll love: