Herb Crusted Lamb Cannon With Black Garlic
The 
salty goats cheese
 with the deliciously sweet honey roasted apricot pairs fantastically with the 
tender herb crusted lamb cannon. 
The salty goats cheese with the deliciously sweet honey roasted apricot pairs fantastically with the tender herb crusted lamb cannon.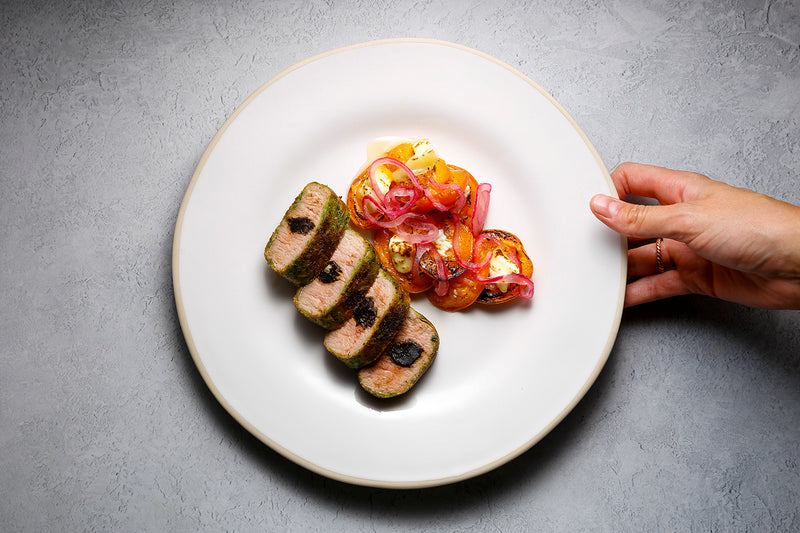 ---
Place the black garlic in the freezer the day before, this will firm the garlic cloves enough to stuff them in the cannon.
Roughly dice the stale bread and place in a jug blender along with your choice of fresh herbs and a pinch of salt. Blend until the whole herbs have disappeared and the crumb is green throughout.
Using a wooden spoon handle or something similar, bore and hole in the centre of the cannon, from one end to the other. Then stuff the cannon with the frozen black garlic and be sure to fill the entire cavity.
Roll the lamb cannon in the flour, followed by the whisked egg and finally the herb crumb. Be sure that the crumb has coated the entire cannon. Tightly roll in clingfilm and set aside in the fridge until ready to cook.
In a small saucepan, bring to the boil the honey and vinegar with the thyme leaves. Halve the apricots and remove the stone. Place on a baking tray and drizzle with the honey syrup, ragstone cheese and a pinch of sea salt. Either cook under a hot grill for a few minutes or bake in the oven and blow torch to caramelise. Finish with a few splashes of extra virgin olive oil.
Finish the dish by cooking the lamb. Seal in a good quality non stick pan. Make sure all sides are coloured and the crumb has formed a seal around the lamb. Finish in the oven at 180°C fan/gas mark 4 for 3-4 minutes. Rest for 5 minutes before carving and platting.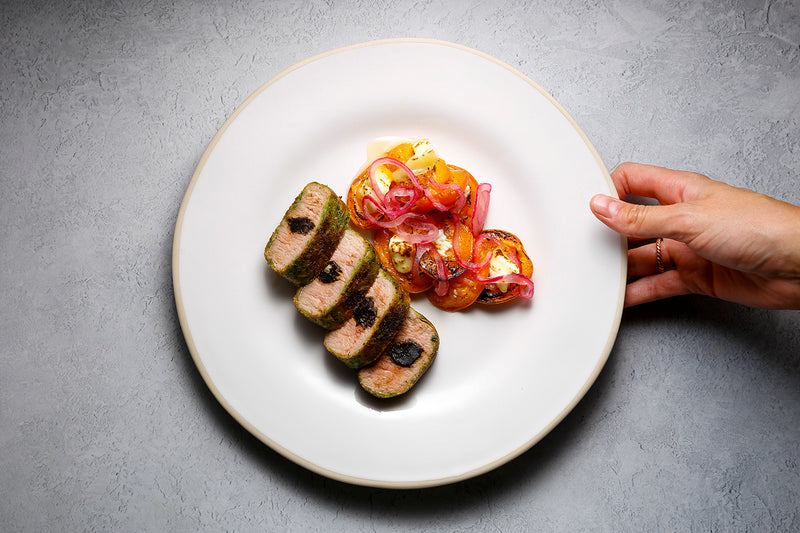 Recipes we think you'll love