Lamb Rump, Baked Beetroot and Feta
Wonderfully sweet lamb, with a fresh, summery salad!
Wonderfully sweet lamb, with a fresh, summery salad!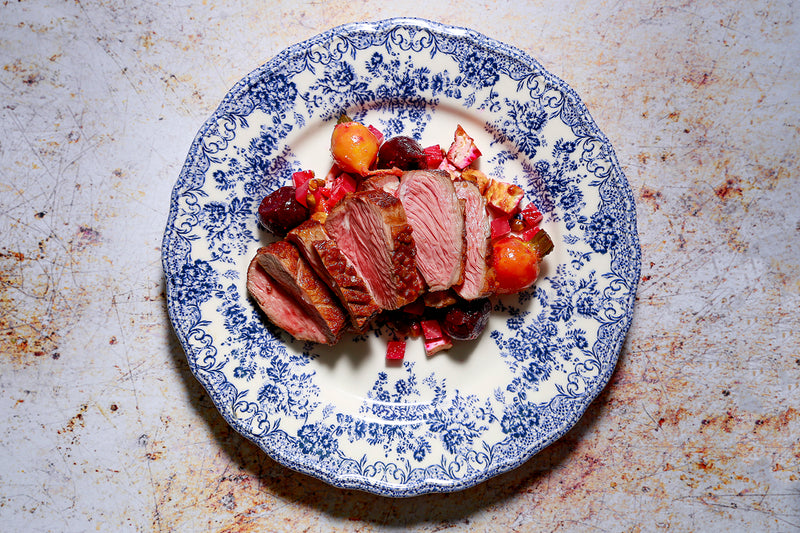 For the lamb:
---
Season well on all sides and place it in a cold non-stick pan with the skin side facing down. 
Place the pan on low to medium heat and render down the fat until it's golden brown and caramelised.
Seal the remaining sides of the rump in the pan, before placing it in a preheated oven at 160°C fan/gas mark 3 for 8 to 10 minutes or until the core temperature reaches  48°C. 
Let the meat rest for a minimum of 5 minutes before carving against the grain. It will continue to cook while resting and the temperature should reach 55°C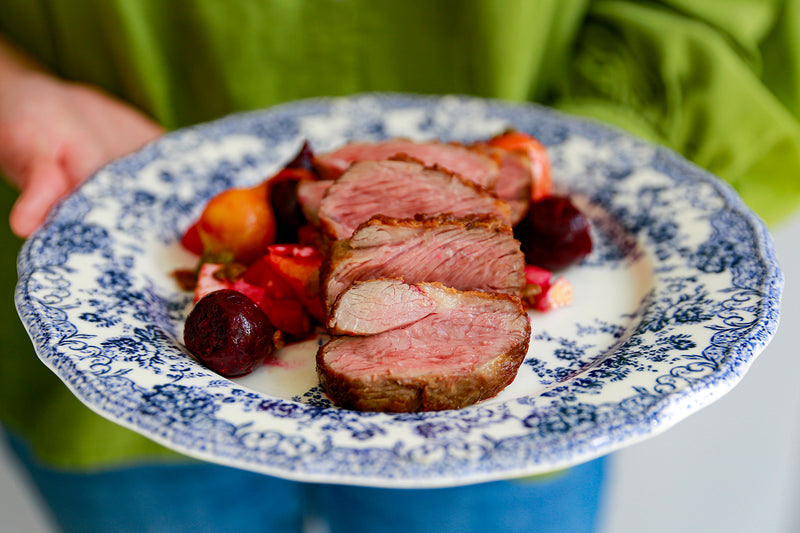 For the salad:
---
Cut the shoots from the baby beetroot and put them on a tray lined with rock or sea salt.
Cover the tray with foil and bake them at 160°C for around one hour (or until they are soft). 
For the last 35 minutes of cooking, add the feta whole, wrapped in foil, to the oven. Add the pumpkin seeds to the oven in a separate tray, seasoned with salt and olive oil, for the final 10 minutes. 
Once cooked, leave the beetroot to cool before peeling off their skin, cutting them in half and placing in a bowl. 
Whisk your cider vinegar, oliver oil and honey together with a small pinch of salt until emulsified dress the peeled beetroots. 
Finally, crumble the feta in with the beetroots and the pumpkin seeds and serve alongside your carved lamb.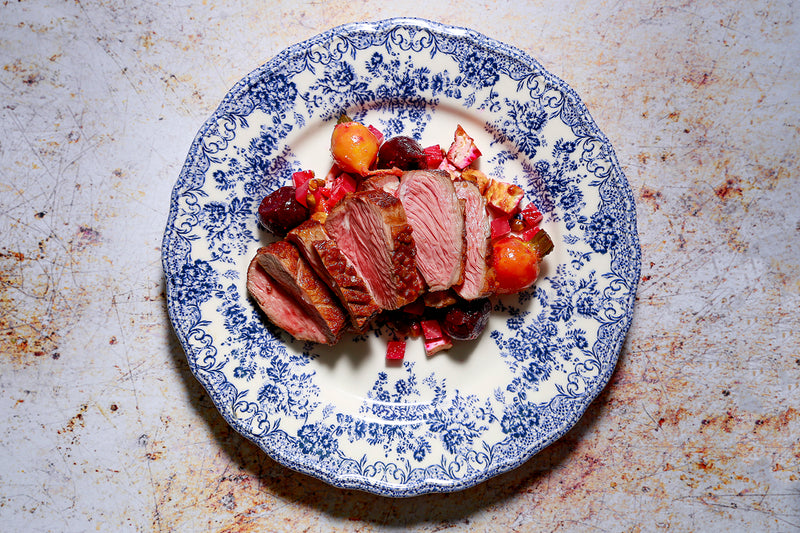 Recipes we think you'll love: