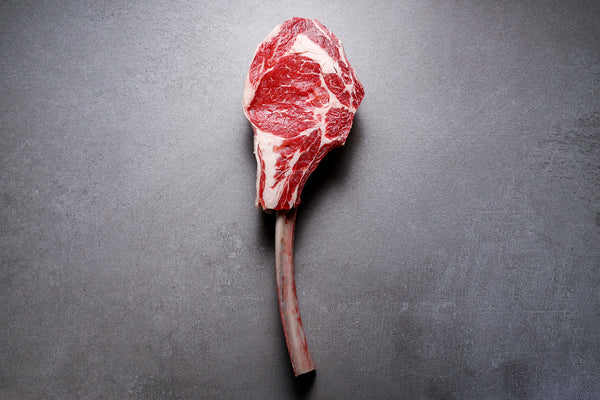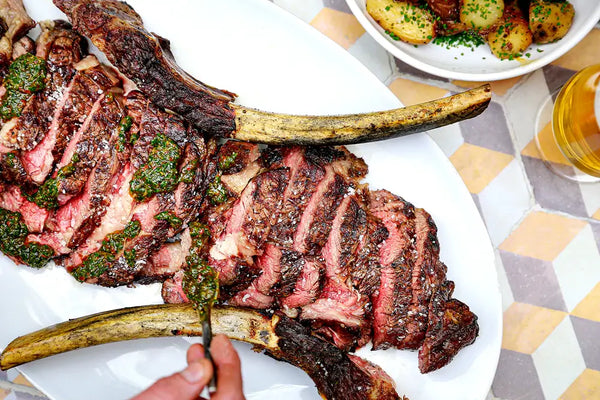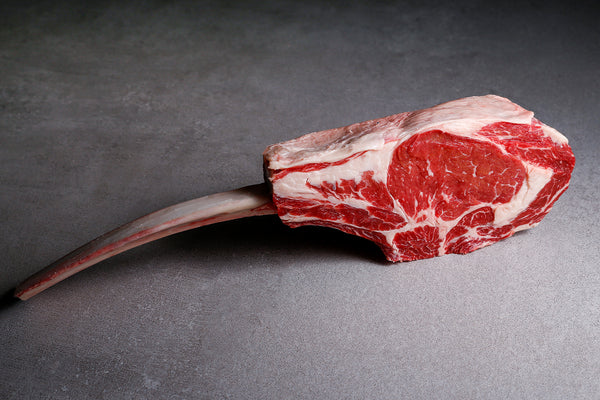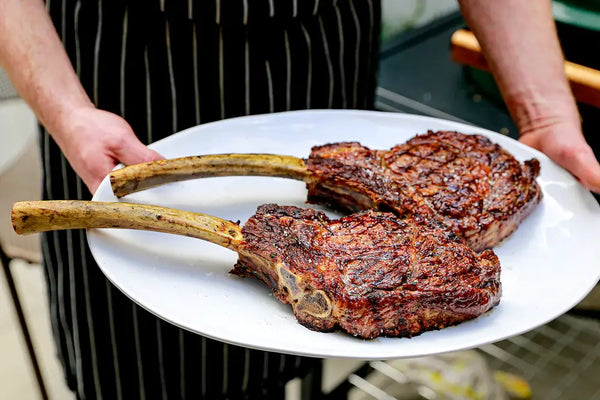 Beef Tomahawk Steak
Beef
A Tomahawk is the ultimate "wow factor" steak. It is the ribeye steak cut from the forerib with the whole long rib bone left on and French-trimmed. Each one weighs around 1.2kg feeding up to three people. An absolute must try!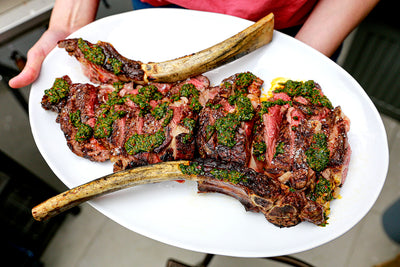 Tomahawk Steak with Chimichurri
The tomahawk is the ultimate showstopper and was destined for the BBQ. Pair yours with our Chimichurri sauce for a punchy kick!
Our grass-fed beef is either Aberdeen Angus or Hereford from Ayrshire in Scotland, Wexford County, in Ireland, Norfolk and Suffolk. Sourced from small scale farmers who slowly rear their herds to the highest standard, on an hormone-free grass-fed diet.
We select our beef for its marbling and fat cover and dry age our prime cuts in our Himalayan salt chamber for a minimum of 28 days.