Barnsley Chop with Salsa Verde
HG Walter
This combo of sweet, delicate lamb and a punchy herby salsa verde is a real classic and makes the most of the fantastic flavours of new season and spring lamb.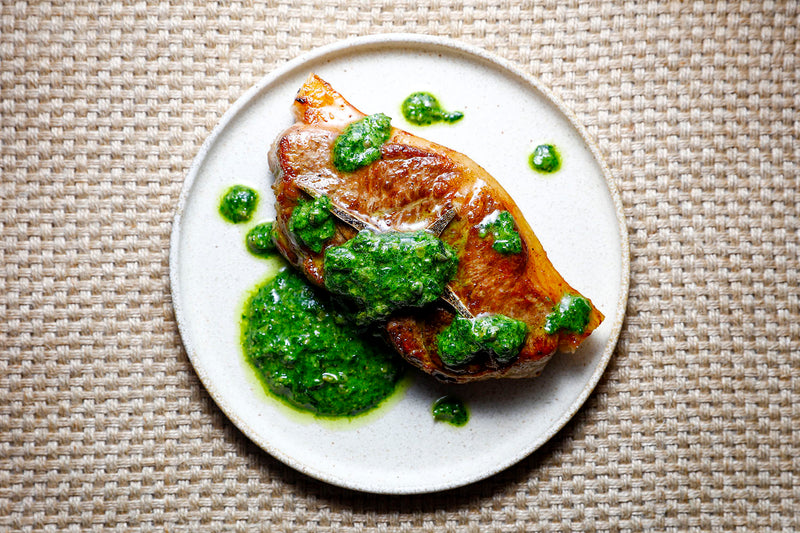 ---
For the salsa verde, place the anchovies, crushed garlic clove and capers into a food processor and blitz for a minute while slowly adding the olive oil to create a smooth paste. Then, add the picked herbs and pulse for a few seconds ensuring you keep a bit of texture from the herbs. The capers and anchovy should have provided enough salt but if you feel it needs an extra pinch, feel free to add a little to your taste.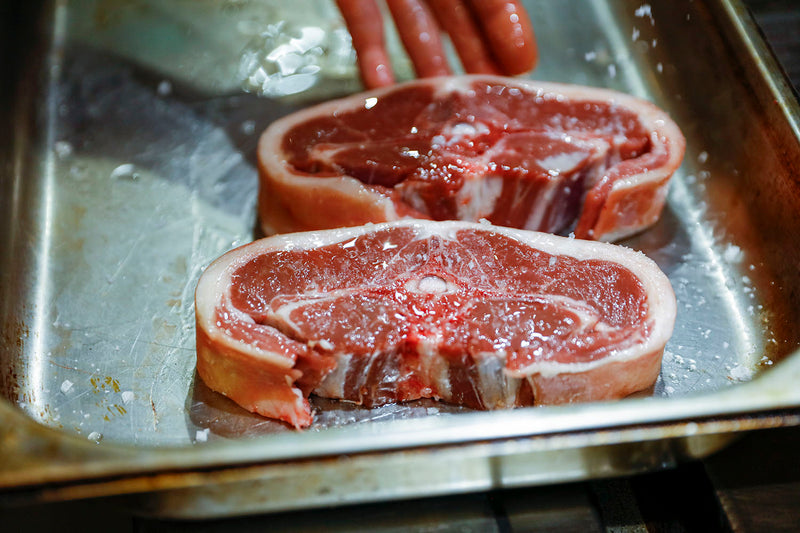 Bring the chops to room temperature by taking them out of the fridge at least one hour before cooking. Next, preheat a large griddle pan or a heavy based pan, rub a little oil into the chop and season well with salt and pepper.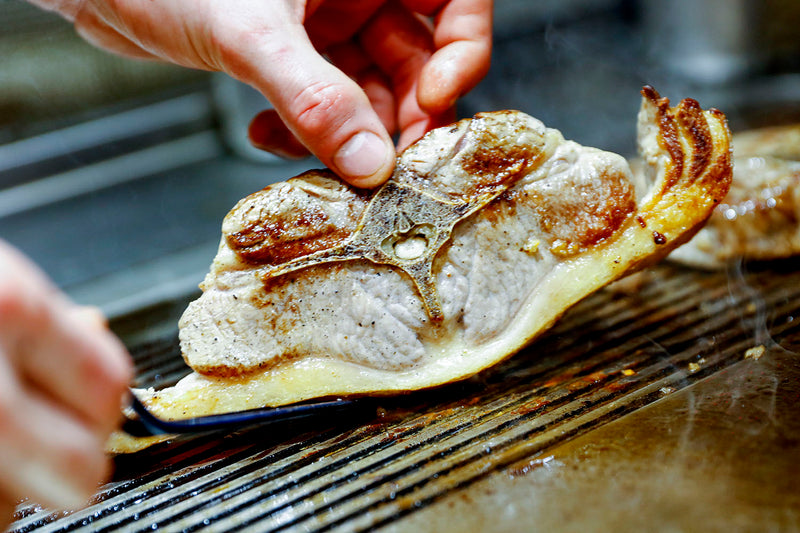 When the pan is smoking hot, it's time to cook your chops. Sear each chop for around 60 to 90 seconds on each side and once both sides have been sealed repeat the process while holding the steaks at different angles to achieve the bar effect.
Cook in a preheated oven at 160°C fan/gas mark 3 for 5 minutes and once cooked, rest the chops for 5 minutes before serving with the salsa verde drizzled all over.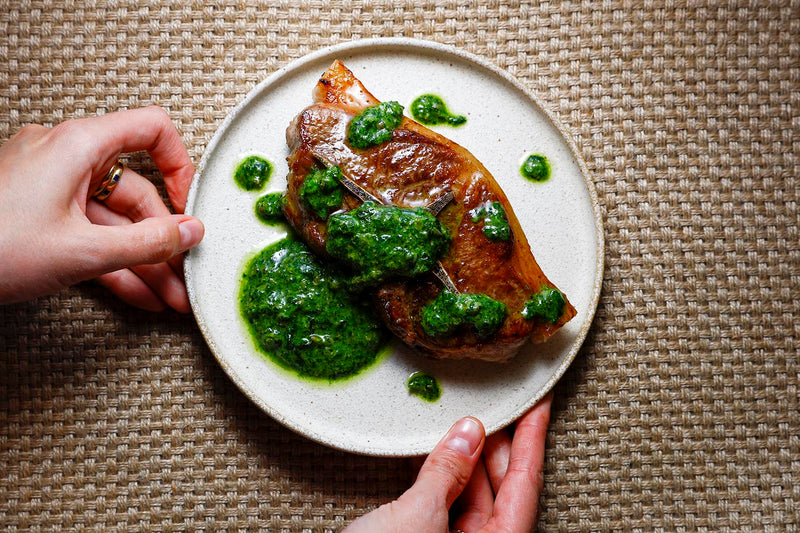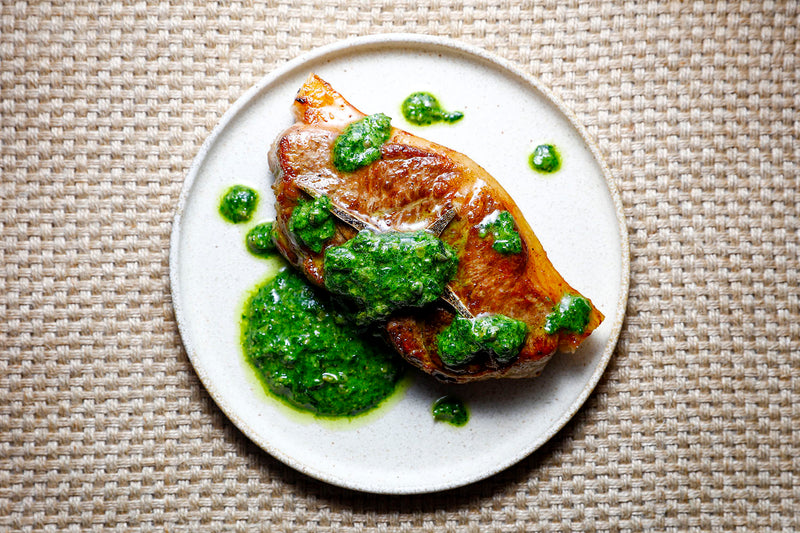 Recipes we think you'll love: