Ox Cheek Ragu & Homemade Fresh Pasta
A warming slow cooked ragu with handmade fresh pasta.
This rich ragu is the perfect accompaniment to fresh pasta. Served with some grated parmesan and a glug of olive oil. If you have the time and equipment, try making your own fresh pasta with our recipe below.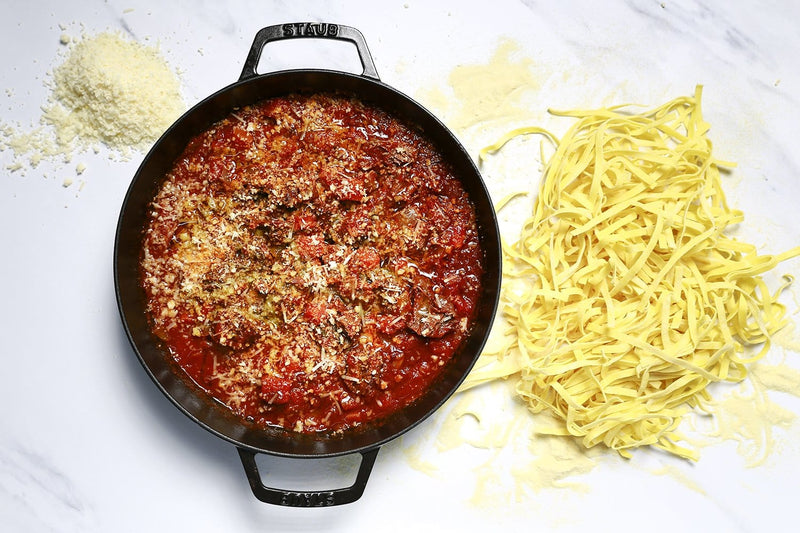 Method:
---
In a hot pan, add the lardo and fry for a few minutes until it's golden brown and lots of the fat has melted out of it.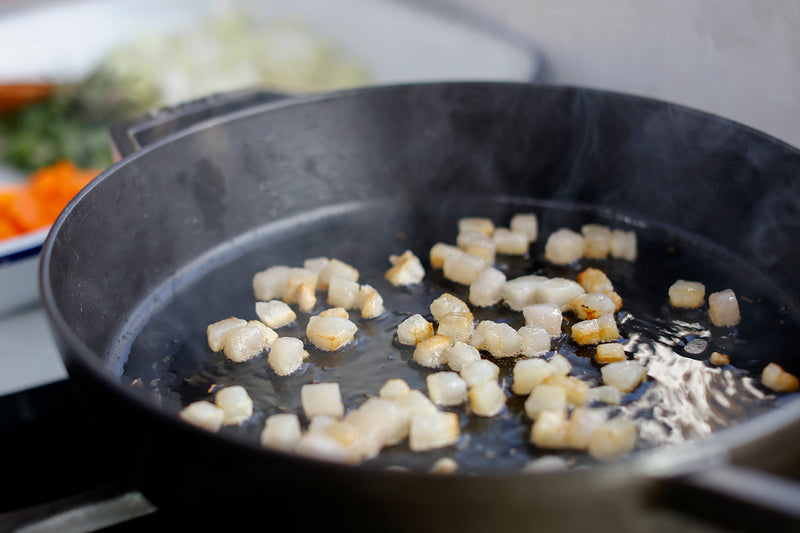 Add the onions, carrots, garlic, celery, salt and pepper and reduce the heat. Sweat down the vegetables until they are soft.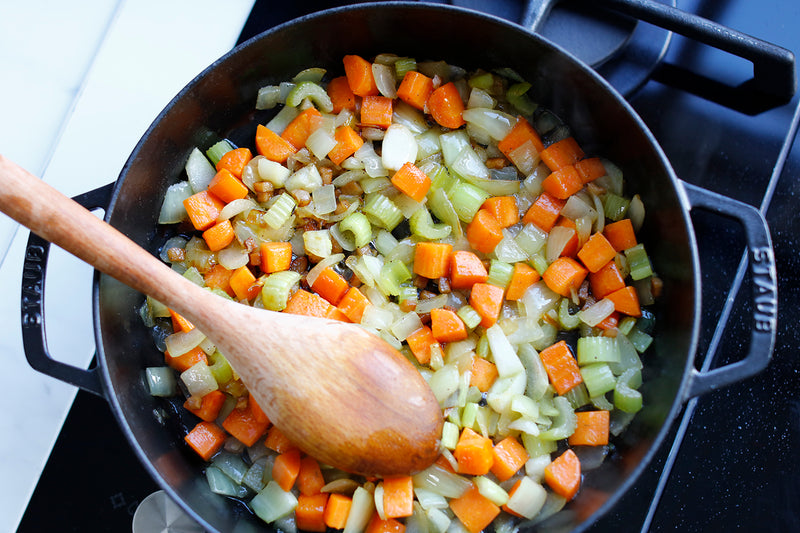 While the vegetables are cooking, cut the ox cheek into strips about an inch thick. Add them to the pan with all the remaining ingredients. Bring the mix to the boil then reduce the heat to a very slow simmer.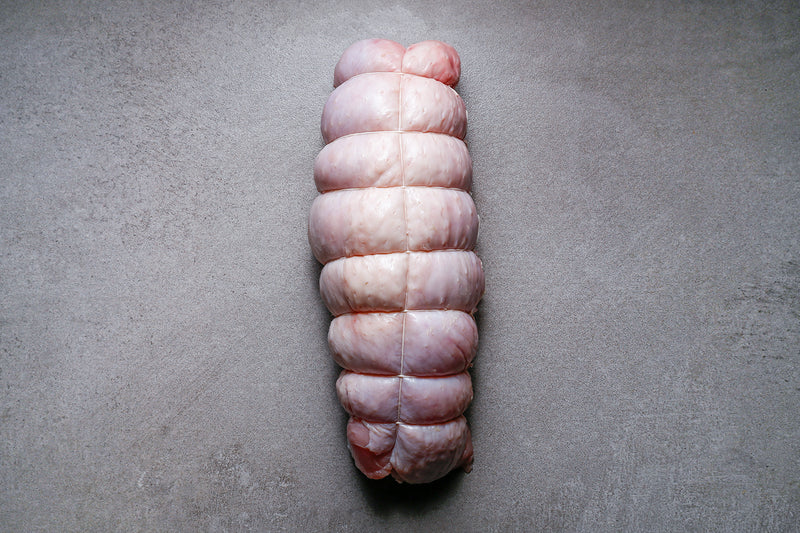 Cook the ragu for 3 hours until the sauce has reduced, and the ox cheek is soft and tender, making sure to mix the pan every so often so it doesn't stick to the bottom. To finish the sauce, tear some basil into the ragu and gently mix it though your pasta before topping with some grated cheese and some extra virgin olive oil.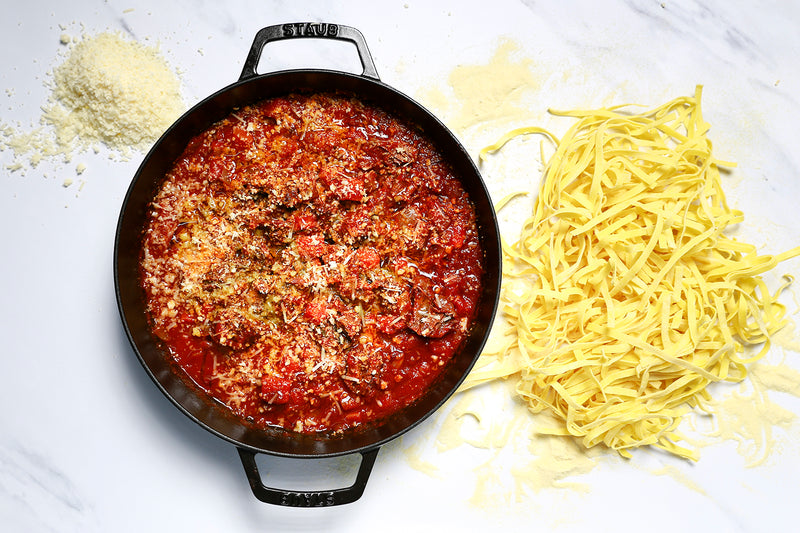 For the homemade pasta:
---
To make the pasta, heap the flour into a pile on a clean surface and make a well in the centre with your hand. Whisk together the eggs and water and pour into the well.
Using two fingers or a fork, slowly incorporate the flour into the eggs until you have a rough dough. If the dough feels a little sticky, you can add some more flour.
Knead it well until you have a smooth, firm dough. This will take about 10 minutes.
Wrap it in cling film and let it rest for at least an hour or overnight, this will make it easier to roll out later.
Using a pasta machine, roll out your dough, half at a time, starting on the thickest setting. Dust it with a little flour to prevent it from sticking and roll it through the machine.
Fold it in half and roll it through again. Repeat this process a few times to firm up your dough and try your best to shape it into a rough rectangle. Roll the pasta out into a large sheet, reducing the thickness setting of your pasta machine each time it goes through, dusting with a small amount of flour to prevent it from sticking. You want to roll it about 1mm thick before cutting it into strips about 2cm thick.
Boil a large saucepan of water and add a pinch of salt. Once the water has come to the boil, add the fresh pasta and stir gently to separate the strands. Boil for 3-5 minutes until the pasta begins to float to the top. Once cooked, drain the water immediately to keep the pasta al dente.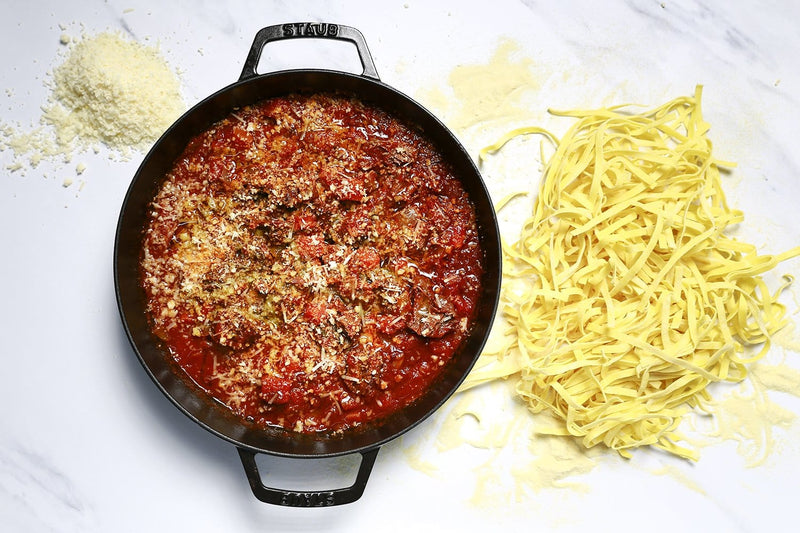 Recipes we think you'll love: