BBQ Tomapork
Try this supersized chop on the BBQ!
Try this supersized chop on the BBQ!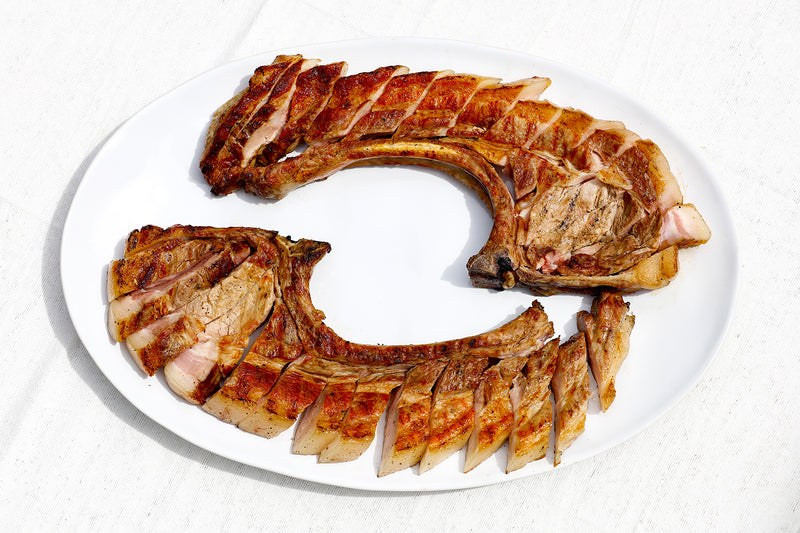 ---
As with all meat, it's very important to get it to temperature before cooking, this is especially true with this cut of meat. This can be a challenging cut to cook correctly as it has a very lean loin, but also the super fatty and slightly tougher belly.
Over white-hot coals, sear the chop well for a minute on each side. Move it to the edge of the BBQ – not directly above coals if possible – and close the lid, letting the heat from the coals gently cook the chop. Roughly 8 minutes should do the job. This should help cook it evenly without drying out the loin and giving it an extra smokey flavour.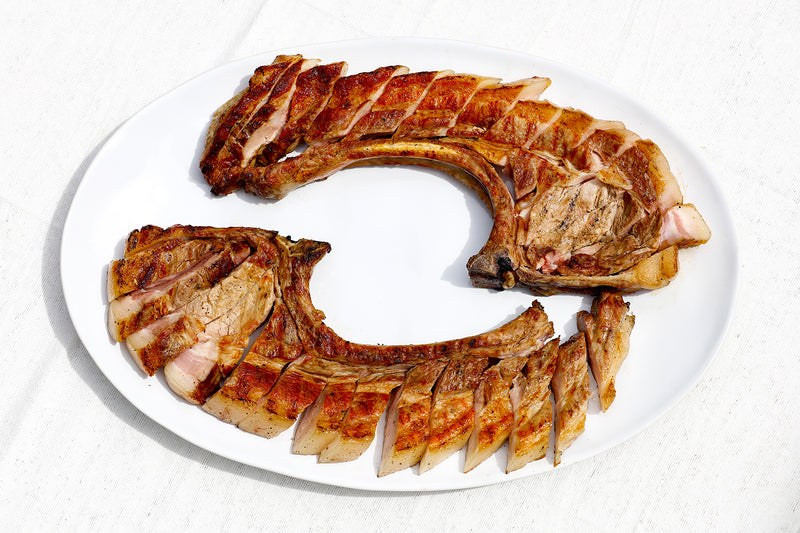 Recipes We Think You'll Love: