Veal Shin Marsala
A creamy veal shin in a rich Marsala sauce is next level comfort food! 
A creamy veal shin in a rich Marsala sauce is next level comfort food!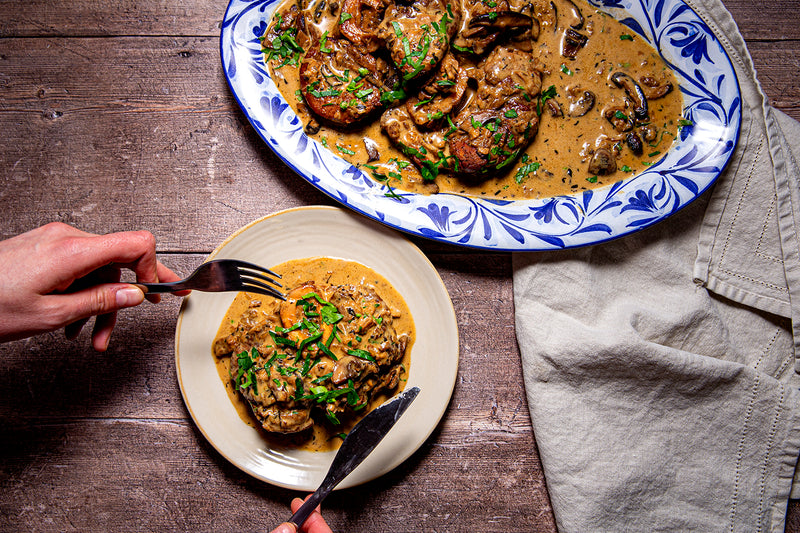 ---
First, let's start by dusting the veal shin steaks in plain flour mixed with a sprinkle of salt and pepper.
Next, seal the steaks in a hot pan with olive oil and once they're nice and brown on both sides, remove from the pan and place in an oven proof container.
Use the same pan to caramelise the shallots and mushrooms, and once done, add the chopped garlic, thyme, and dried porcini.
Cook them for 1-2 minutes before adding 90% of the Marsala wine and reduce it until most of the liquid has gone. Add the beef stock and bring to the boil before pouring over the veal shin.
Seal the container tightly and carefully with kitchen foil and cook in a pre-heated oven at 140°C fan/gas mark 1 for 2.5-3 hours or until the meat is tender but not completely falling off the bone.
Once cooked, leave to cool for about 30 minutes and remove the shin from the cooking liquor. Cover and set it aside for later.
Return the cooking liquor to the hob and reduce to make a thick stock. Add the double cream and bring to the boil, simmer for around 5 minutes or until the sauce is thick enough to coat the back of a spoon. Season to taste.
Lastly, add the veal shin back to the Marsala sauce to gently warm through, and pour the chopped parsley and the remaining Marsala wine before serving.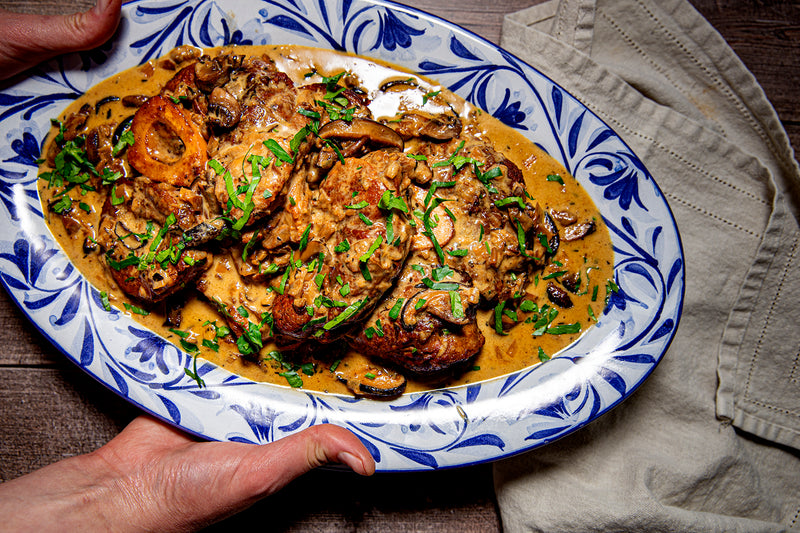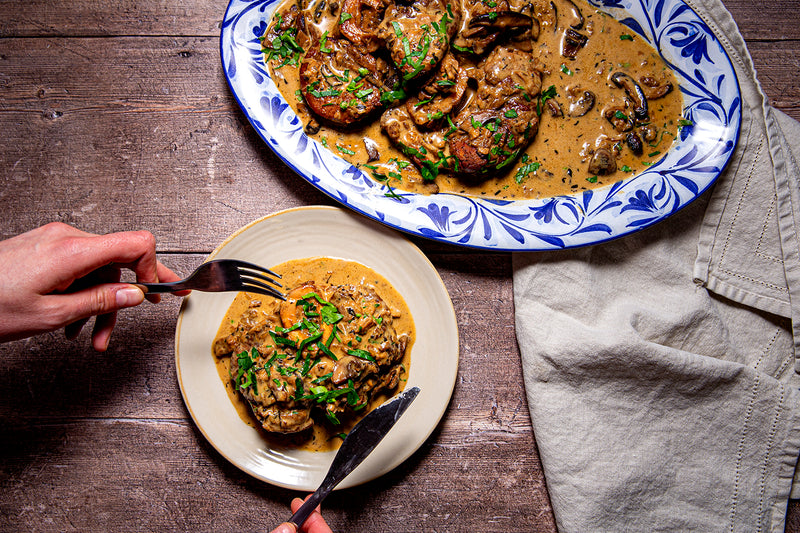 Recipes we think you'll love: