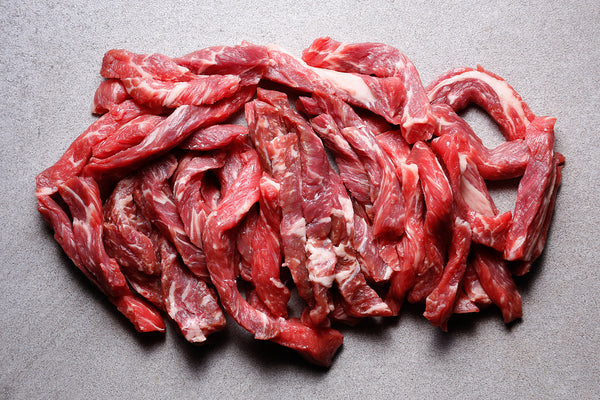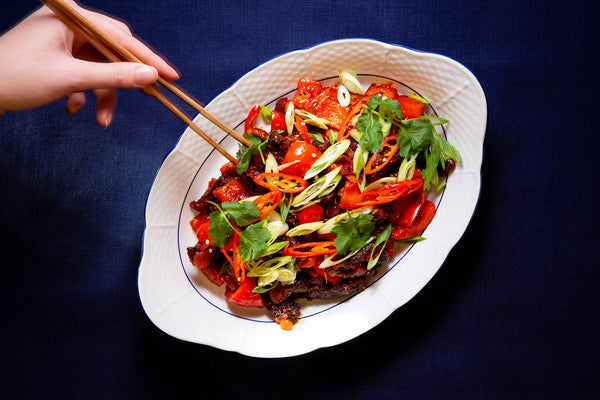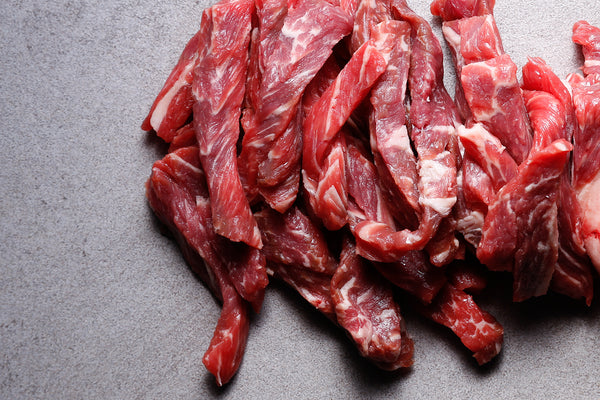 Beef Rump Strips
Beef
Taken from the rump of beef, these strips are perfect for a quick and easy meal. Whether you're throwing them in a stir-fry, tackling a 'fakeway' with crispy chilli beef, or rustling up your filling for fajita night, these rump strips will do the job.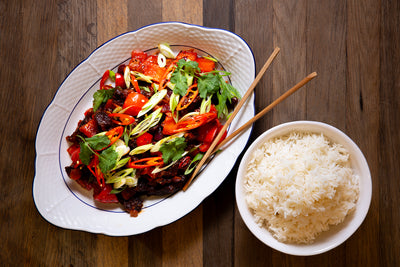 Crispy Shredded Chilli Beef
Our fiery crispy shredded chilli beef is a combination of sweet and spicy, an explosion of flavours as soon as it hits your taste buds.
Our grass-fed beef is either Aberdeen Angus or Hereford from Ayrshire in Scotland, Wexford County, in Ireland, Norfolk and Suffolk. Sourced from small scale farmers who slowly rear their herds to the highest standard, on an hormone-free grass-fed diet.
We select our beef for its marbling and fat cover and dry age our prime cuts in our Himalayan salt chamber for a minimum of 28 days.