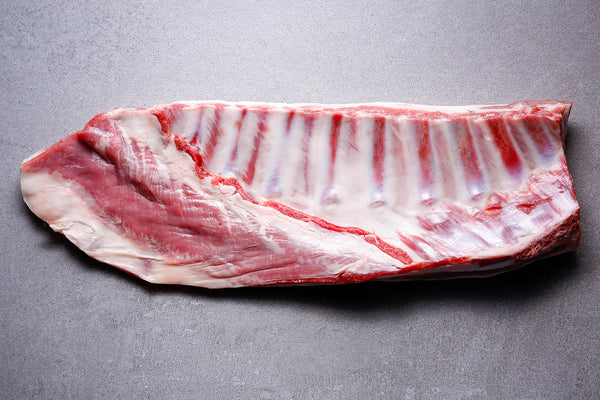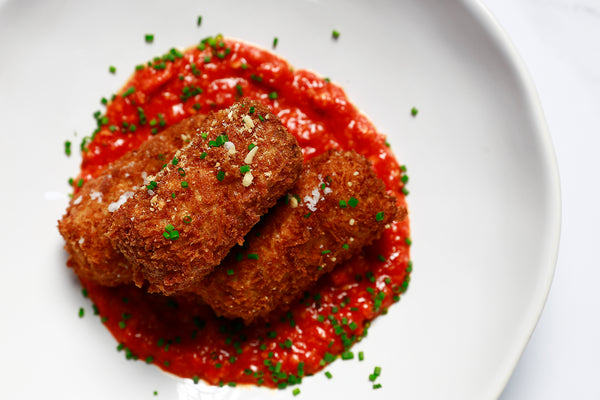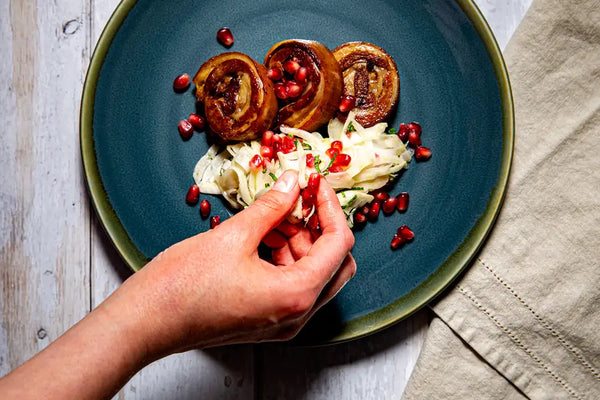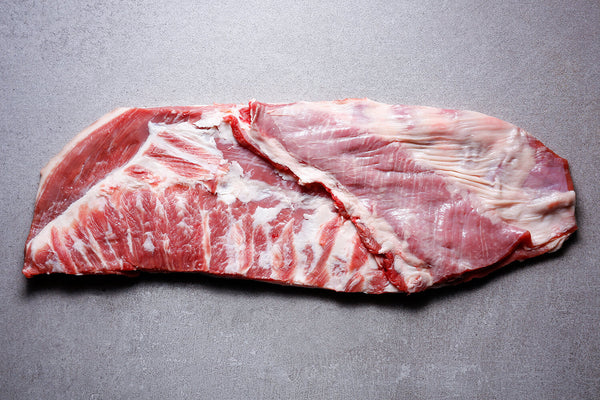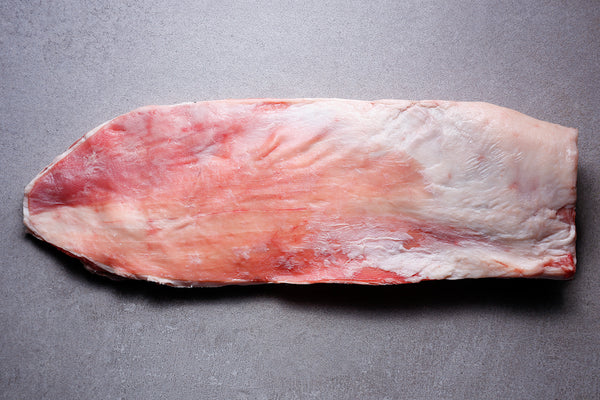 Lamb Breast
Lamb
Belly of lamb, lamb breast. Whatever you call it, you'll agree that this cut is something special indeed. Revered by chefs and restaurants alike, its a lesser known cut on the rise. Stuff, roll and slow cook for a super succulent centrepiece.
1 bone in lamb breast weighs approximately 980g.
1 boneless lamb breast weighs approximately 700g.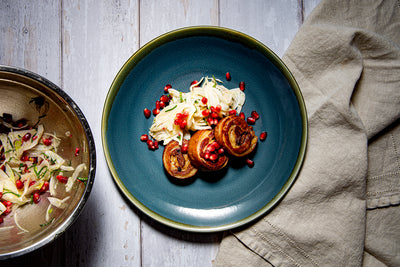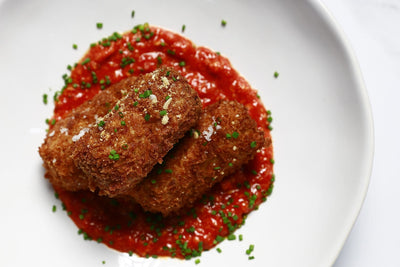 Spiced Lamb Croquettes & Romesco
These croquettes are a great snack to eat with a beer watching your favourite sport or even with drinks before a dinner party. Be sure to make these a day in advance.
Our lamb is free range and comes from Launceston in Cornwall. Our most common breed is a Suffolk Texel cross. These animals have been reared in the West Country, to the highest welfare standards.