Rolled Bavette
Cook a tender bavette to perfection, ideal for a quick and easy steak night.

Cook a tender bavette to perfection, ideal for a quick and easy steak night.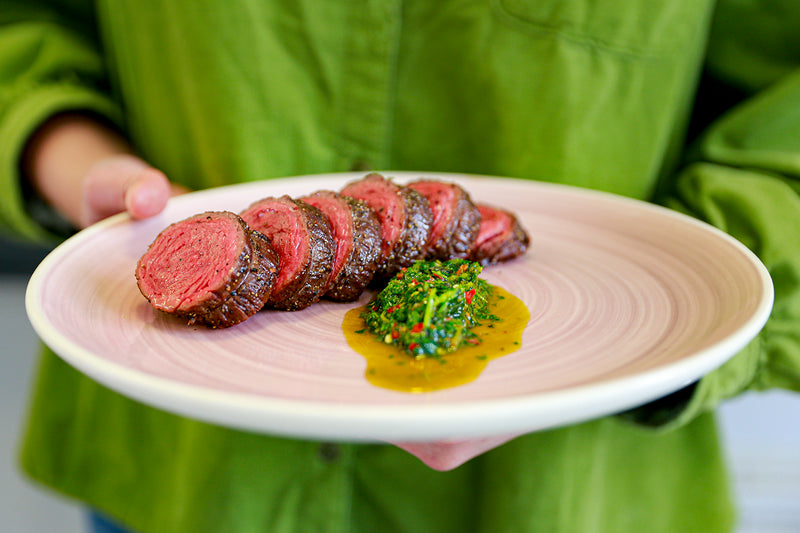 ---
Lay the steak on a chopping board with the lines running horizontally on the board. This is very important when it comes to eating and carving the steak as it can become very tough if rolled the wrong way. Try and trim the steak up to be as square as possible without too much wastage.
Before you roll the steak, you can add any flavours you like. We love adding minced garlic and picked thyme, but you could add chilli, dried herbs, paprika - it's completely down to you! Roll the steak up by taking the closest end to you and rolling it away from you. Don't worry about how tight it is at the moment, you can fix this when you tie it with the butcher's string.
Once rolled, take the butcher's string and tie it nice and tight around the middle of the rolled steak, then again at either end of the steak. Then add two more ties at either side of the middle tier, totalling 7 pieces of string.
Let the steak come to room temperature before cooking. Pre heat your oven to 200°C fan/gas mark 6.
In a griddle pan, sear the meat all over until golden brown, transfer to your oven and cook for 5- minutes. We wouldn't recommend any longer as when a bavette steak is cooked more than medium, it can become very tough. It's also very important to let the meat rest at least for the same amount of time it's been cooked. Once rested you can remove the string and carve into pieces around 2/3cm thick.
This is great served with chimichurri, peppercorn sauce or good old fashioned gravy.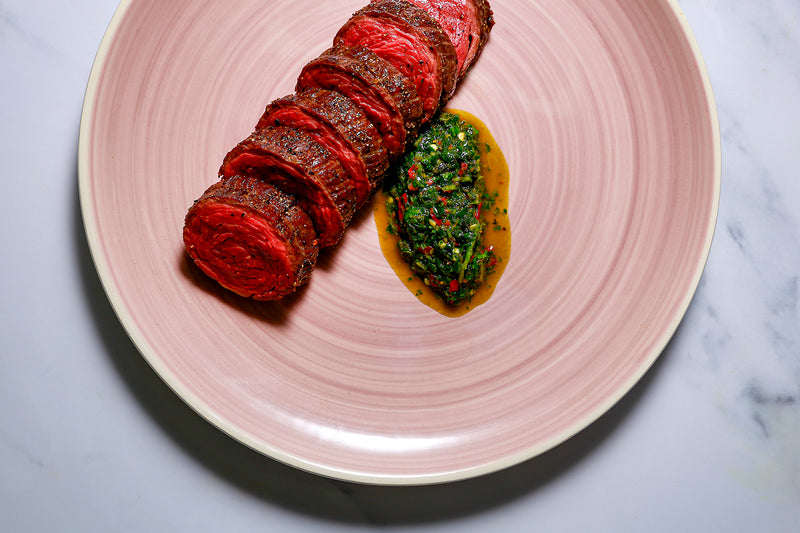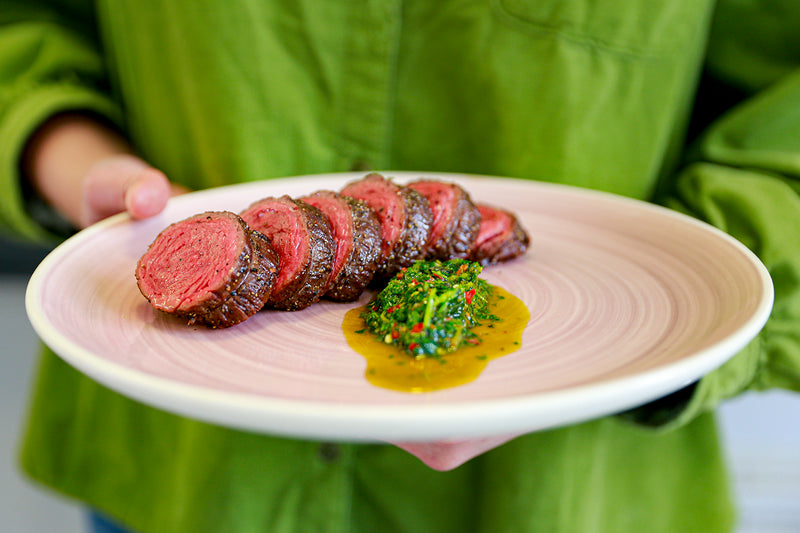 Recipes we think you'll love: