Leftover Lamb Minestrone with Pesto
Tasty and vibrant flavours from your lamb shoulder leftovers!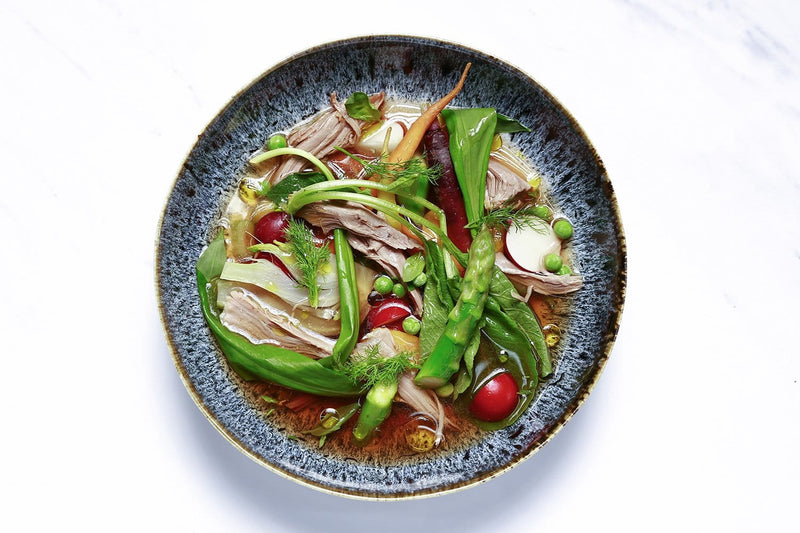 ---
The most important thing for a good minestrone is a well flavoured broth. Take all the liquid, vegetables and bones from the roasted lamb shoulder and if you have it, the rind from the parmesan, into a pan and cover them with 2L of water. Slowly simmer this stock for at least a couple of hours to get as much flavour as you can before passing it through a fine sieve. You should have at least 1500ml of finished stock to make this recipe.

(For added flavour, keep the husks from the peas and char them lightly in a very hot, dry pan or on a griddle. Add these into the stock for a beautiful sweetness and an interesting flavour. This is also a great way to prevent any waste with this recipe).
In a pestle and mortar or kitchen blender, smash together the herbs, nuts, cheese and lemon to make a rough paste. Drizzle in the olive oil and season with a little salt and pepper. Mix thoroughly before reserving in the fridge until needed.

For the broth, bring the stock to the boil and add the pasta.
Cook for 7 minutes before adding the carrots and fennel. Continue cooking for a minute before adding the remaining vegetables and the shredded lamb.
Reduce the heat to a simmer and gently cook to warm the lamb and lightly cook the vegetables. Remember all these spring vegetables are great eaten raw so be careful not overcook them.
Season the broth with a little salt if required and plenty of black pepper.
Divide the broth evenly between six serving bowls and put a generous spoon of the pesto in the middle of each one, finish with a little drizzle of extra virgin olive oil.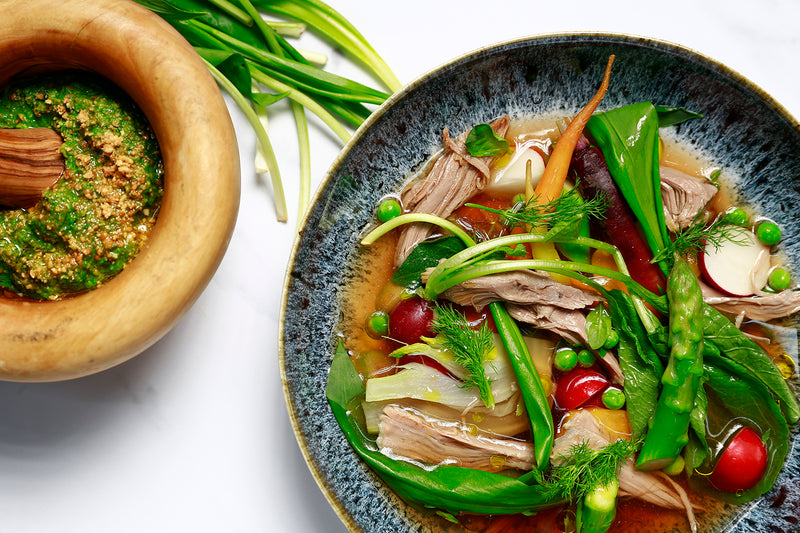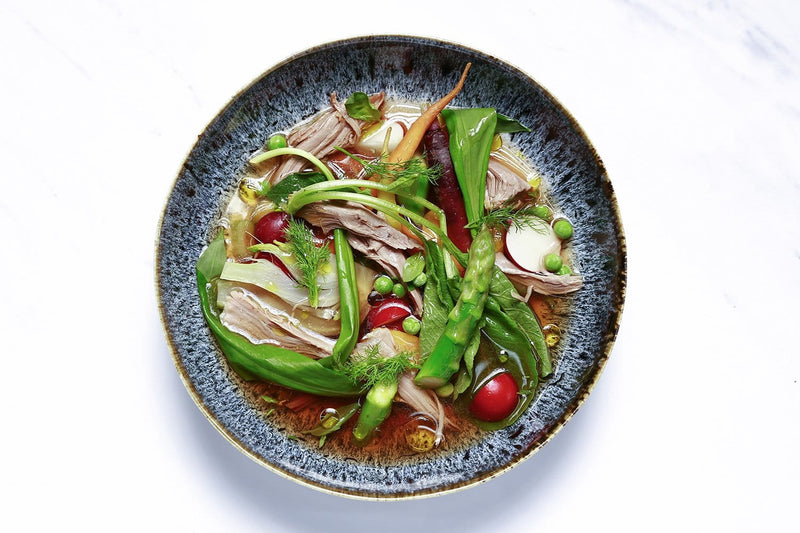 Recipes we think you'll love: