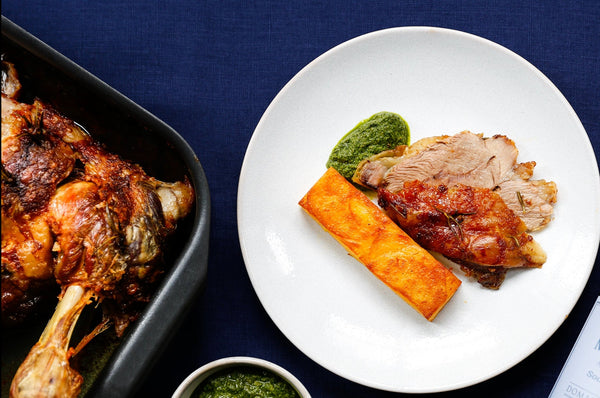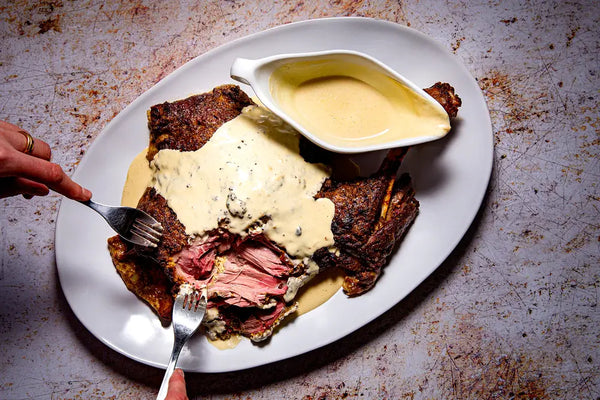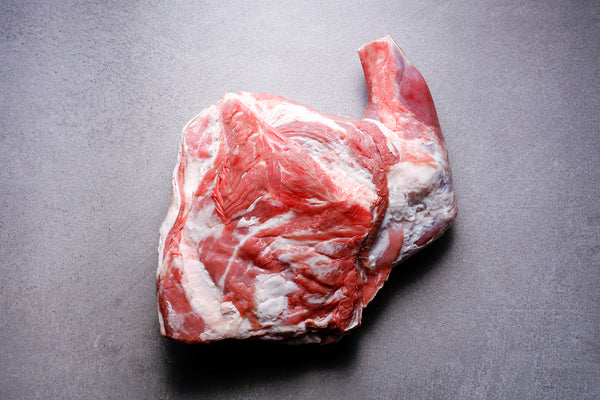 Lamb Shoulder
Lamb
Slow cooking lamb shoulder allows the connective tissue to break down over time, rendering it moist, tender and full of flavour. To get the best out of the meat, it should be roasted or braised at a lower temperature for a long time. 
A whole shoulder will feed up to 8 people.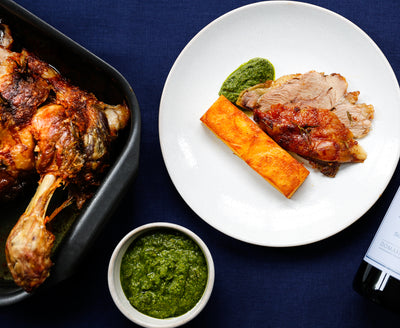 Our lamb is free range and comes from Launceston in Cornwall. Our most common breed is a Suffolk Texel cross. These animals have been reared in the West Country, to the highest welfare standards.