Whiskey Glazed Short Ribs
A real winner of a dish and oh so sticky!
A real winner of a dish and oh so sticky!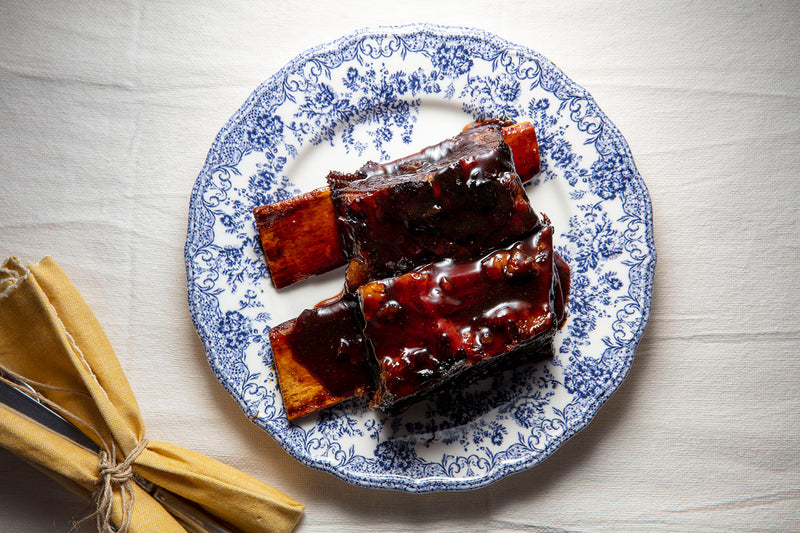 ---
Season your short ribs well with salt and pepper and then sear on all sides in a pan large enough to take the whole rib with room to cover with vegetables and cooking liquor.
Once all sides have been well coloured, remove your beef and set aside, before adding the roughly chopped vegetables and cooking until golden brown. Add the tomato puree and cook for another minute or two. Add the wine, half the whiskey and beef stock.
Place your ribs back into this cooking liquor, topping up with a little water if not fully submerged. Wrap foil around the pot tightly and cook in a pre-heated oven at 120°c fan/gas mark 1/2 for 3 hours.
After 3 hours remove the pot from the oven and take the foil off. Leave your ribs to cool a little in the cooking liquor for at least one hour before removing and setting them aside to ensure they don't dry out.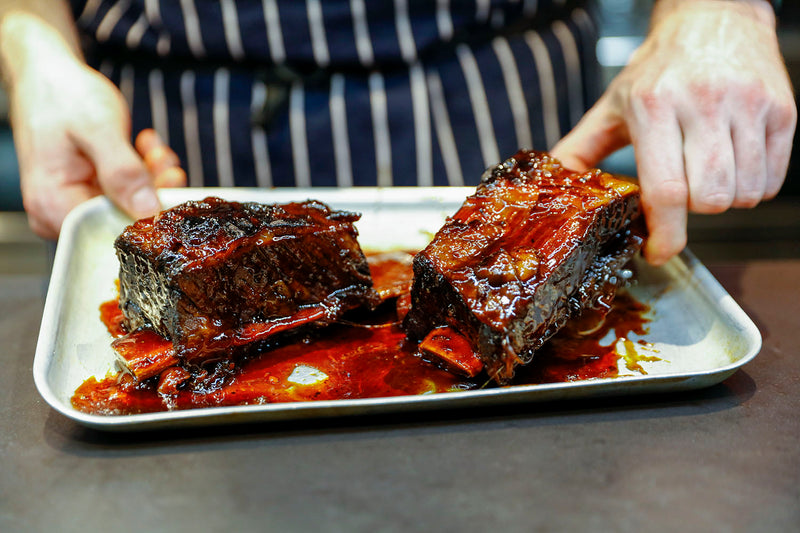 Pass the cooking liquor through a fine sieve making sure to push as much moisture out of the vegetables as possible.
Reduce the liquor in a large saucepan, and once it has reduced by at least half add the ribs back to the pan.
Now return to pan to the oven at 160°c fan/gas mark 3 without any lid or foil. Baste the rib with the cooking liquor every 10 minutes for 30 minutes. Your basting glaze should now be nice and sticky.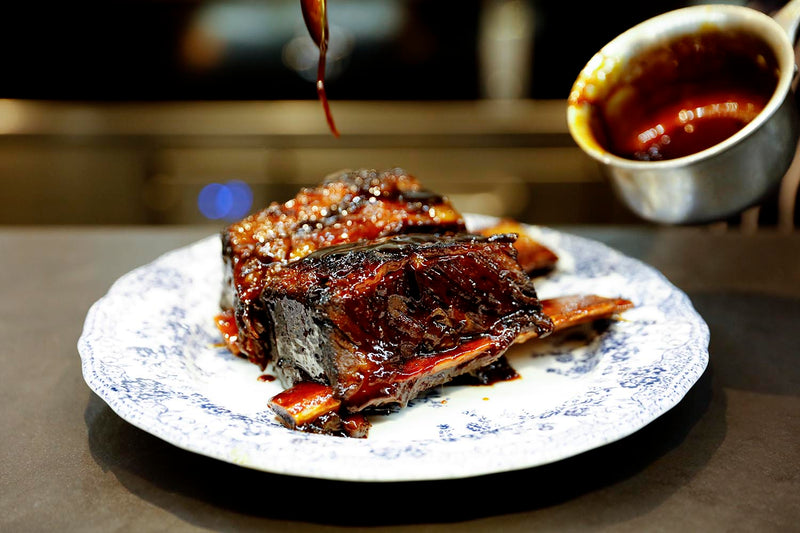 Remove the ribs from the pot and place onto a serving plate. Add the remaining whiskey and red wine vinegar to the sticky glaze, bring to the boil and then pour over your rib to give a final glaze.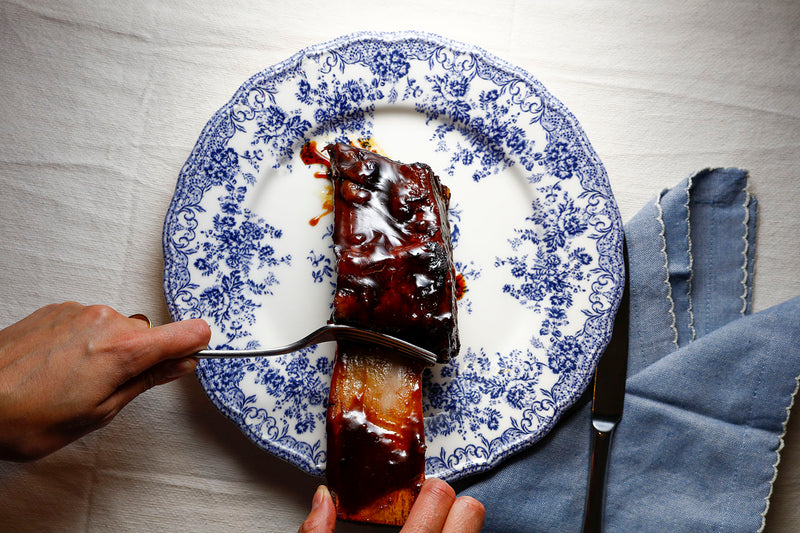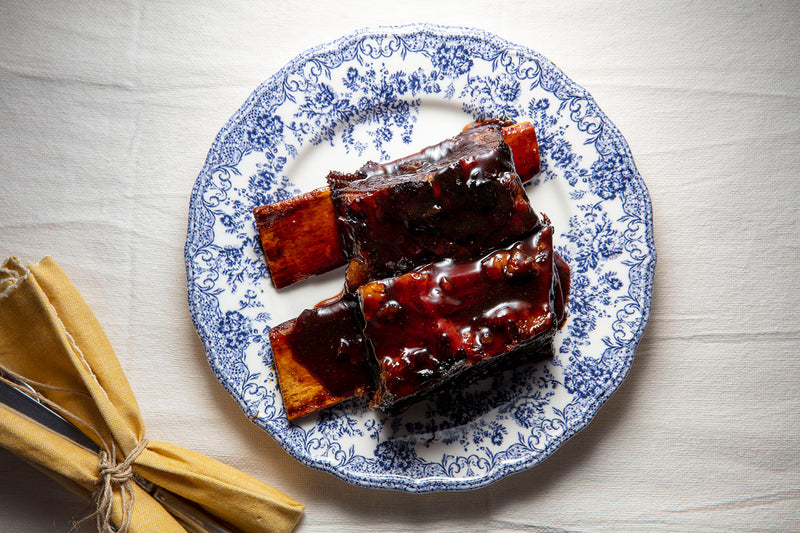 Recipes We Think You'll Love: