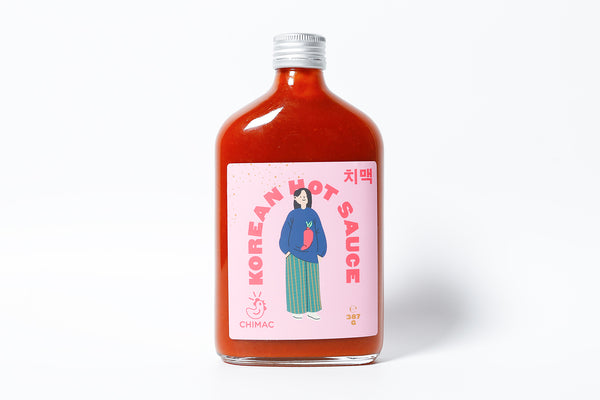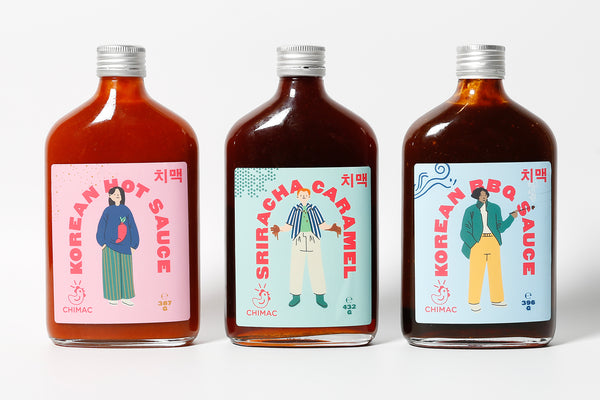 Chimac Korean Hot Sauce 387g
Condiments
Made with gochujang, vinegar and spices, this Korean hot sauce is not to be messed with. It's a 'not too hot' hot sauce with the perfect amount of heat, exploding with sweet, tangy flavours - ideal drizzled over a loaded breakfast sarnie or as a marinade for chicken thighs.
Each bottle is 387g.
Allergen Advice: For Allergens, including cereals containing gluten, see highlighted ingredients. Also may contain Gluten, Crustaceans, Egg, Peanut, Milk, Nuts, Mustard, Sesame, Celery, Soya, Sulphites and Molluscs.
Gochujang [Corn Syrup, Red Pepper Seasoning Red Pepper Powder, Water, Salt, Onion, Garlic, Rice, Water, Sea Salt, Red Pepper Powder, Grain Alcohol, Soybean(Soya), Salt, Soybean Powder Soy, Glutinous Rice, Rice Flour, Koji (Barley)], Honey, Rice Wine Vinegar [Water, Glutinous Rice, Salt], Soy Sauce (Wheat)(Soya), Cider Vinegar, Water, Garlic.
soybeans
gluten
cereals
containing
gluten